Hotels in the Smoky Mountains - thousands of rooms for your next family vacation, including Hotels in Gatlinburg.
There's a lot of hotels and motels in the Smokies from which to choose, but fortunately, we can make the selection process a much simpler one with our selection of preferred lodging providers. Simply scan our listing descriptions and click on the link to read more info about the ones that interest you most.

We offer a wide range of high-quality hotels and motels throughout the area, from Interstate 40 to Great Smoky Mountains National Park and everywhere in between. So whether you're planning to do some outlet mall shopping in Sevierville, spend the day at Dollywood theme park in Pigeon Forge or explore the Great Smoky Arts & Crafts Community in Gatlinburg, we can connect you with the hotel and motel properties that are closest to the things you want to do.

Our list of recommended hotels also allows you to compare national chains to locally owned motels in Gatlinburg, Tennessee. This can come in handy when deciding if you prefer to stay with a known brand or perhaps experience the hospitality that sometimes you can only get with a family-owned property.

Comparing hotels in one location will also help you shop for the best deals, and keep in mind that our communities offer literally thousands of hotel and motel rooms, so you can often find great deals during the off season. Learn more about Smoky Mountain hotel/motels in Pigeon Forge, Sevierville, and Gatlinburg Hotels.
Quality Inn & Suites at Dollywood Lane
3756 Parkway, Pigeon Forge, TN, 37863
Comfort Inn & Suites at Dollywood Lane
3712 Parkway, Pigeon Forge, TN, 37863
The Resort at Governor's Crossing
225 Collier Drive, Sevierville, Tennessee 37862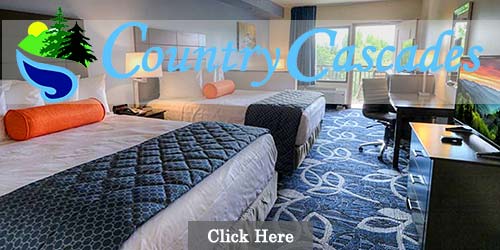 Country Cascades Waterpark Resort
204 Sharon Drive, Pigeon Forge, TN
Creekstone Inn
4034 South River Road, Pigeon Forge, Tennessee 37863
My Pigeon Forge Vacation
Pigeon Forge, TN
Tennessee Mountain Lodge
3571 Parkway, Pigeon Forge, Tennessee 37863
The Lodge at Five Oaks
1650 Parkway, Sevierville, TN 37862
Accommodations by Willow Brook Lodge
Accommodations by Willow Brook Lodge offers you the finest in Pigeon Forge accommodations and lodging. With over 156 tastefully appointed guest rooms, suites and luxury condos available, we feature a resort atmosphere in the center of town. Nearby are favorite attractions such as The Great Smoky Mountains National Park, Dollywood, Dolly Parton's Stampede, WonderWorks, Titanic and The Old Mill to name just a few.
Margaritaville Resort
539 Parkway, Gatlinburg, TN
Glenstone Lodge
504 Historic Nature Trail, Gatlinburg, TN
The Park Vista - a DoubleTree by Hilton
705 Cherokee Orchard Road, Gatlinburg, TN
3230 Parkway, Pigeon Forge, TN
All Season Suites
239 Dollywood Lane, Pigeon Forge, TN 37863
Valley Forge Inn Motel
Valley Forge Inn has 171 beautifully furnished rooms to make your vacation in Pigeon Forge, TN a pleasure. Located on the main parkway, between lights 3 & 4
Mountain Breeze Motel
The Mountain Breeze Motel has been family owned and operated for generations. Our success is measured by the number of guests that return year after year and that is a lot of folks! Give us a chance to become your Pigeon Forge Vacation Headquarters.
Sidney James Mountain Lodge
610 Historic Nature Trail
Gatlinburg, TN 37738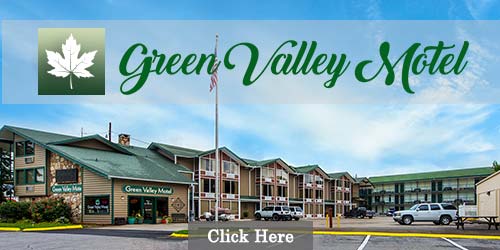 Green Valley Motel
Green Valley Motel is located on the Parkway near Dolly Parton's Stampede, many excellent area restaurants, and about 5 minutes from Dollywood and Dolly's Splash Country.
Margaritaville Island Hotel
131 The Island Dr., Pigeon Forge, TN
Dollywood's DreamMore Resort
2525 DreamMore Way, Pigeon Forge, TN
Springhill Suites
120 Christmas Tree Lane, Pigeon Forge, Tennessee 37863
The Inn on the River
2492 Parkway, Pigeon Forge, TN
Days Inn Smoky Mountain
3402 Winfield Dunn Parkway, Kodak, TN 37764
Courtyard by Marriott Gatlinburg Downtown
315 Historic Nature Trail, Gatlinburg, TN