The perfect long weekend: Good food, beautiful scenery, and good music followed by late Southern breakfasts, and maybe even a hike or a little shopping to burn off the biscuits. If that sounds like your idea of fun, make plans to be part of the festivities at Bloomin' Barbeque & Bluegrass occurring May 19th through the 20th, in beautiful Sevierville, Tennessee. Each year nearly 37,000 people converge in this historic valley for two days of music, food, crafts and fun. Sevierville is nestled at the foot of the majestic Great Smoky Mountains and offers stunning views with a hometown feel. The Southeast Tourism Society has voted this family-friendly event Festival of the Year, and additions to this year's events promise even more enjoyment.
---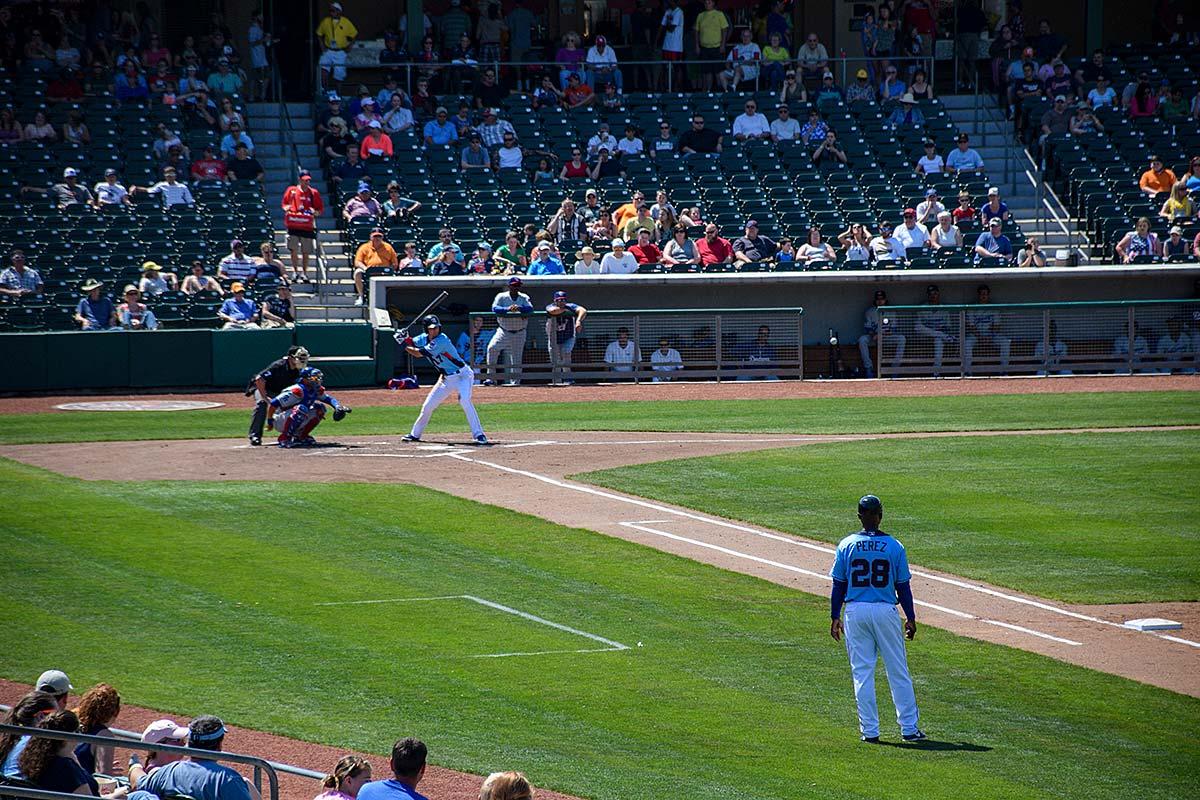 For most vacationers traveling to the Great Smoky Mountains of Tennessee, the primary destinations include Pigeon Forge and Gatlinburg. These are the towns that have traditionally been the most synonymous with tourism in the area. However, there's another town in Sevier County that's worth your attention: Sevierville. For years, many have simply regarded it as the doorstep to Pigeon Forge and Gatlinburg and the national park, just the little town you pass through on your way to the good stuff.
---
Arts and crafts in the Great Smoky Mountains have a rich history. In addition to the mountains themselves, crafts were one of the original factors that started drawing tourists to the area in the first half of the 20th century. The public's appetite for acquiring hand-made pieces of art and craftwork grew steadily over the years, and today, the original works of skilled local artisans continue to be one of the area's top draws.
---
Visiting the Great Smoky Mountains of Tennessee can be a fun-filled adventure. Pigeon Forge, Gatlinburg and Sevierville comprise a 25-mile corridor of tourist destinations that can fill a lifetime's worth of vacations. With everything from attractions and shops to restaurants and overnight lodging providers, these three communities are an enchanted gateway to the most visited national park in the nation.
---
We all know that visiting the Great Smoky Mountains is fun for all ages. There are cool activities and attractions where moms, dads, kids and grandparents can all get in on the good times together. But sometimes, the young 'uns don't always appreciate the same things we grownups do. Sometimes, when you're on vacation, it's worth it to visit places that offer experiences that are either specifically designed for kids or, at the very least, offer things kids think are cool and fun.
---
When most of us think about the process of learning about history, we probably think about those classes we took in high school and college. The endless recitations of names and dates and places that were enough to lull us into sleep. The dry history books that could often be mind-numbingly dull.
---
Remember the classic nursery rhyme line, "Humpty Dumpty had a great fall?" Most of us probably assumed that this meant Humpty fell off the wall he was sitting on. But maybe we've been looking at it wrong all these years. Maybe it meant Humpty had a great fall season. Eh? Eh?
---
Are you headed to the Smokies in the near future? You're in for a treat! Exciting new attractions let you discover sinister partners in crime, view sharks through a glass-bottom boat at the aquarium, go snow tubing in summertime, and much more. Here are some of the newest Smoky Mountain attractions that await you.
---
When a lot of folks think about waterparks in the Smokies, the first thing to come to mind may be Dollywood's Splash Country, which has been around for about 20 years. But now there's a new outdoor waterpark game in town. It's called Soaky Mountain (you gotta love the wordplay), and it's located just off Tenn. Hwy. 66 in Sevierville, near Wilderness at the Smokies Resort. (By the way, that resort is known for its large indoor water park that guests can enjoy year 'round.)
---
Pigeon Forge, Tennessee, is known for many things – its proximity to the Great Smoky Mountains, outlet malls, music theaters and much more. But perhaps one of the shiniest jewels in its crown is Dollywood theme park, launched in 1986 by country music superstar (and hometown girl) Dolly Parton.
---
Click here to book your tickets in advance.
---
Folks are looking forward to getting back to the Great Smoky Mountains this summer. But for most visitors, the Smoky Mountains experience extends beyond the national park and its many outdoor possibilities to include everything from restaurants to shops to fun attractions. Among those attractions is a lineup of shows promising an evening (or an afternoon) of live entertainment that's guaranteed fun for the whole family.
---
Imagine that summer is here and you're finally getting to take that family vacation you've waited for since last year. And let's say you've narrowed your travel destination down to the Great Smoky Mountains, and let's say you've narrowed it down even further to Pigeon Forge, Tennessee. You've made a great choice. Pigeon Forge has it all when it comes to a total summer-vacation getaway – tons of hotel, motel and overnight rental choices; dozens of restaurants for your dining pleasure; and shops and outlet stores galore.
---
Summer will be here before you know it, which means that the season for vacation travel will arrive soon as well. However, we recommend not waiting until the last minute to make your travel plans, and that's especially true of lodging providers. Condo, cabin and hotel availabilities tend to get booked up quickly during the peak season months of June, July and August, so now is the best time to start laying the foundation for a summer vacation you'll remember for the rest of your life.
---
One of the most historical train rides with some of the best scenic views in the United States is a short 90 minute drive from Gatlinburg, Tennessee. The Great Smoky Mountains Railroad owns and operates the line from Dillsboro to Andrews in North Carolina.
---