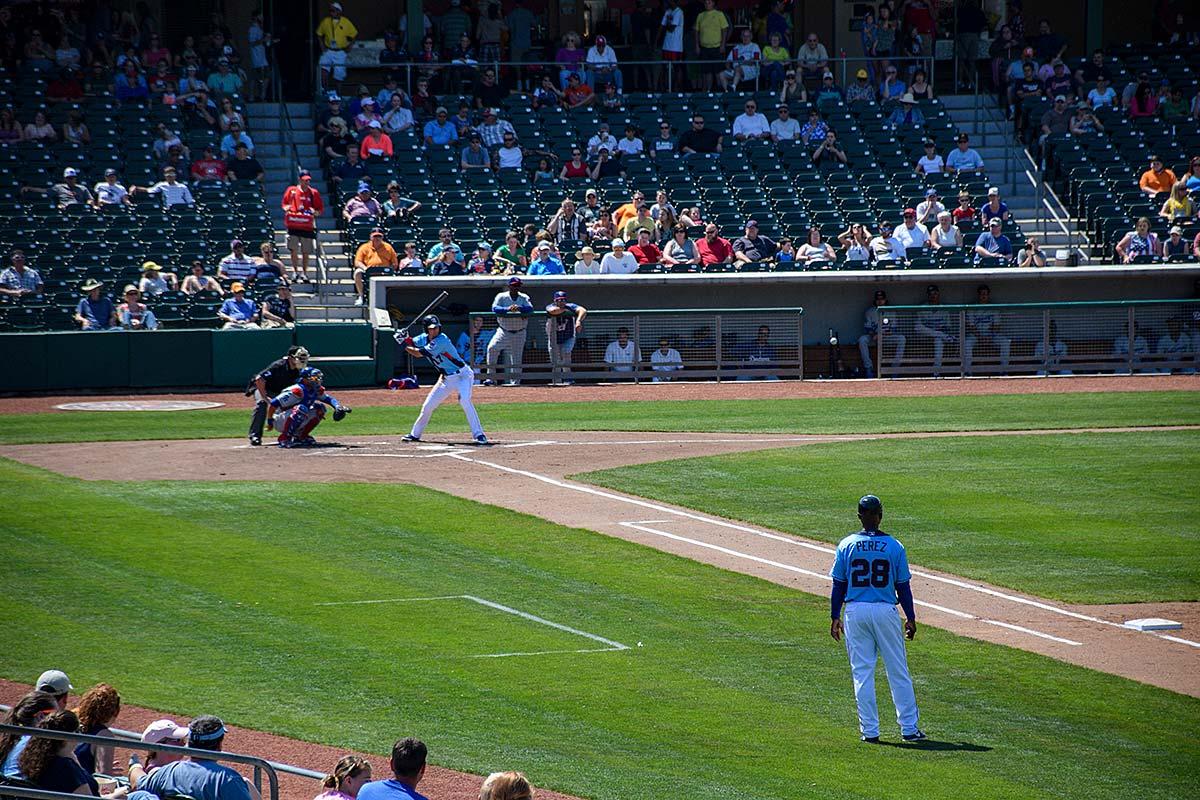 For most vacationers traveling to the Great Smoky Mountains of Tennessee, the primary destinations include Pigeon Forge and Gatlinburg. These are the towns that have traditionally been the most synonymous with tourism in the area. However, there's another town in Sevier County that's worth your attention: Sevierville. For years, many have simply regarded it as the doorstep to Pigeon Forge and Gatlinburg and the national park, just the little town you pass through on your way to the good stuff.
---
Arts and crafts in the Great Smoky Mountains have a rich history. In addition to the mountains themselves, crafts were one of the original factors that started drawing tourists to the area in the first half of the 20th century. The public's appetite for acquiring hand-made pieces of art and craftwork grew steadily over the years, and today, the original works of skilled local artisans continue to be one of the area's top draws.
---
Visiting the Great Smoky Mountains of Tennessee can be a fun-filled adventure. Pigeon Forge, Gatlinburg and Sevierville comprise a 25-mile corridor of tourist destinations that can fill a lifetime's worth of vacations. With everything from attractions and shops to restaurants and overnight lodging providers, these three communities are an enchanted gateway to the most visited national park in the nation.
---
We all know that visiting the Great Smoky Mountains is fun for all ages. There are cool activities and attractions where moms, dads, kids and grandparents can all get in on the good times together. But sometimes, the young 'uns don't always appreciate the same things we grownups do. Sometimes, when you're on vacation, it's worth it to visit places that offer experiences that are either specifically designed for kids or, at the very least, offer things kids think are cool and fun.
---
When most of us think about the process of learning about history, we probably think about those classes we took in high school and college. The endless recitations of names and dates and places that were enough to lull us into sleep. The dry history books that could often be mind-numbingly dull.
---
Remember the classic nursery rhyme line, "Humpty Dumpty had a great fall?" Most of us probably assumed that this meant Humpty fell off the wall he was sitting on. But maybe we've been looking at it wrong all these years. Maybe it meant Humpty had a great fall season. Eh? Eh?
---
Are you headed to the Smokies in the near future? You're in for a treat! Exciting new attractions let you discover sinister partners in crime, view sharks through a glass-bottom boat at the aquarium, go snow tubing in summertime, and much more. Here are some of the newest Smoky Mountain attractions that await you.
---
When a lot of folks think about waterparks in the Smokies, the first thing to come to mind may be Dollywood's Splash Country, which has been around for about 20 years. But now there's a new outdoor waterpark game in town. It's called Soaky Mountain (you gotta love the wordplay), and it's located just off Tenn. Hwy. 66 in Sevierville, near Wilderness at the Smokies Resort. (By the way, that resort is known for its large indoor water park that guests can enjoy year 'round.)
---
Pigeon Forge, Tennessee, is known for many things – its proximity to the Great Smoky Mountains, outlet malls, music theaters and much more. But perhaps one of the shiniest jewels in its crown is Dollywood theme park, launched in 1986 by country music superstar (and hometown girl) Dolly Parton.
---
Click here to book your tickets in advance.
---
Folks are looking forward to getting back to the Great Smoky Mountains this summer. But for most visitors, the Smoky Mountains experience extends beyond the national park and its many outdoor possibilities to include everything from restaurants to shops to fun attractions. Among those attractions is a lineup of shows promising an evening (or an afternoon) of live entertainment that's guaranteed fun for the whole family.
---
Imagine that summer is here and you're finally getting to take that family vacation you've waited for since last year. And let's say you've narrowed your travel destination down to the Great Smoky Mountains, and let's say you've narrowed it down even further to Pigeon Forge, Tennessee. You've made a great choice. Pigeon Forge has it all when it comes to a total summer-vacation getaway – tons of hotel, motel and overnight rental choices; dozens of restaurants for your dining pleasure; and shops and outlet stores galore.
---
Summer will be here before you know it, which means that the season for vacation travel will arrive soon as well. However, we recommend not waiting until the last minute to make your travel plans, and that's especially true of lodging providers. Condo, cabin and hotel availabilities tend to get booked up quickly during the peak season months of June, July and August, so now is the best time to start laying the foundation for a summer vacation you'll remember for the rest of your life.
---
One of the most historical train rides with some of the best scenic views in the United States is a short 90 minute drive from Gatlinburg, Tennessee. The Great Smoky Mountains Railroad owns and operates the line from Dillsboro to Andrews in North Carolina.
---
Millions and millions of people from all over the world visit East Tennessee and Western North Carolina each year. And there are lots of reasons for that. The communities that occupy these respective regions are a vacationer's paradise, offering virtually anything a family or a couple or even an individual could ask for in a getaway, whether it's just for the weekend or an ambitious week-long trip. This region is home to dozens of attractions and hundreds of shops and restaurants – enough options to fill 100 vacations.
---
The weather around these parts has been strange this year, for sure. It had been unseasonably warm for fall, and a lot of our visitors were wearing shorts and sandals well into October. As a result, the transformation of our area foliage has been a little behind schedule. Normally, this would be the time of year that the colors would be peaking, but right now, we're just now starting to see those first patches of red, orange and yellow in the lower elevations.
---
Gatlinburg has been the gateway to the Great Smoky Mountains national park since the dedication of the park in 1934. Although times have changed since the 1930s, the role that Gatlinburg plays as the host in welcoming visitors to the Smoky Mountain area remains ever the same. While the tourist mecca that is Gatlinburg was born out of the desire to visit the Great Smoky Mountains National Park, the city easily stands today as a vacation destination in its own right. Whether your main interest lies in the great outdoors, the air conditioned indoors, or the opening of restaurant doors, Gatlinburg serves up several combinations that can whet your appetite.
---
As summer comes to a close and you prepare for the chaos of returning to school, it's nice to take a few days off to just relax and rejuvenate your spirit. You don't have to travel far to breathe clean air and soak up the energy of wild green spaces, either. Just a short trip to Sevier County, TN. will allow you and your family to participate in plenty of fun activities while enjoying the natural beauty of the Great Smoky Mountains.
---
Peaceful. Exciting. Quiet. Enlightening. There's hardly any other vacation spot in the country that is as diverse as the Great Smoky Mountains National Park.That's why planning a vacation to this landmark destination may take some time.With so much to choose from, making decisions about what to do during your stay and what to leave for your next visit may require a good bit of thought.
---
The Smoky Mountains are one of the most popular tourist destinations in the southeastern USA, and with good reason. They have some of the most beautiful views and scenery in the whole of the United States, and more than their fair share of history.
---
Be honest. When you hear the word "museum," what's the first thing that comes to mind? A stuffy, boring place full of sculptures, paintings, tapestries and, if you're really lucky, maybe some dinosaur bones?
---
If you've booked a Pigeon Forge cabin for an upcoming trip to the Great Smoky Mountains, you can count on some great times ahead. Whether you're planning to visit late this summer or some time this fall/winter, the area's natural beauty and abundant recreation, amusement, shopping and dining opportunities will add up to big fun for all.
---
Whether you're a first-time visitor staying in a Gatlinburg cabin rental or a long-time fan of the mountains of East Tennessee, you don't have to think hard to come up with a list of reasons to make the trip. In fact, we could probably come up with a hundred or more, but just in case you need just a little more convincing, here are the remaining most popular reasons people cite for heading to the Smokies.
---
It's one thing to read about the history of the Great Smoky Mountains. It's another altogether to step into it and see firsthand the locations and sites that helped shape the character and personality of this little corner of East Tennessee.
---
The perfect long weekend: Good food, beautiful scenery, and good music followed by late Southern breakfasts, and maybe even a hike or a little shopping to burn off the biscuits. If that sounds like your idea of fun, make plans to be part of the festivities at Bloomin' Barbeque & Bluegrass occurring annually on Friday and Saturday of the 3rd weekend in May in beautiful Sevierville, Tennessee. Each year nearly 37,000 people converge in this historic valley for two days of music, food, crafts and fun. Sevierville is nestled at the foot of the majestic Great Smoky Mountains and offers stunning views with a hometown feel. The Southeast Tourism Society has voted this family-friendly event Festival of the Year, and additions to this year's events promise even more enjoyment.
---
Pigeon Forge is famous for its country and bluegrass. However, the music scene here is also rich in other genres, making it an ideal destination to hear it live! From the greatest country hits to new chart-topping favorites, the music here will have the whole family singing along. To help you plan for your trip, here are 5 of the best places to hear live music in Pigeon Forge.
---
Although Nashville and Memphis are famous for their country music scene, this genre is also extremely popular in Pigeon Forge. Country Tonite is one of the best places to go to hear live country music and be entertained with comedy acts, dance numbers and so much more! Even if you aren't a fan of country music, you'll love this "feel good" kind of show! Here are 5 more reasons why you don't want to miss Country Tonite.
---
No trip to the Smokies is complete without a shopping spree! For a unique and fun experience, The Village in Gatlinburg is the place to go! Here you will find a quaint, European-themed collection of 27 boutiques, eateries, and galleries where you can purchase the perfect souvenirs and gifts. Enjoy the best sights, sounds and smells of The Village in Gatlinburg when you visit these top 5 shops.
---
There's something special about camping that you simply can't get from staying in a hotel room. Give yourself the chance to reconnect with nature and the people you're visiting with by living simply, away from all the commotion of everyday life. Whether you're here for a week or just a few days, you'll see why people come back to camp in the Smokies time and time again. To help you plan for your trip, here are 4 of the best RV resorts and campgrounds in the Smoky Mountains that you are sure to enjoy.
---
Nothing gets you into the holiday spirit more than watching a spectacular Christmas performance - and Pigeon Forge is full of them! When you visit the Smoky Mountains this holiday season, spend an evening at one of the amazing theaters in Pigeon Forge. To help you decide which one, we've put together a list of the top 6 Pigeon Forge Christmas shows you don't want to miss:
---
You've heard about famous sites like Ober Gatlinburg, the Gatlinburg Space Needle, and Ripley's Aquarium of the Smokies. But did you know there are many hidden gems right in and around Gatlinburg – popular yet lesser-known spots offering year-round excitement? Here are 7 Gatlinburg TN attractions you won't want to miss when you visit.
---
Nothing says vacation like going out on the town for a delicious meal! Lucky for you, there are tons of great places to grab a bite. Now all that's left to do is figure out which ones to visit first! To help you make the most of your trip, here are 5 of the best chain restaurants in Gatlinburg.
---
When you plan a winter vacation to the Smoky Mountains, deciding on a place to stay is one of the most important parts. Nothing beats waking up on a chilly winter morning and sipping a warm cup of coffee as you admire the view of snow-covered mountains in the distance. Cabins provide the perfect home away from home for you in the Smokies. Here are the top 4 reasons to stay in a Smoky Mountain cabin for your winter vacation.
---
Having a hard time getting into the holiday spirit? Here's a surefire solution: a Winterfest Gatlinburg getaway for the entire family.
---
It's no secret that the Smoky Mountains are full of gorgeous sights to be seen. If you don't feel like hiking on foot, you can see some of the most beautiful scenes from the comfort of your vehicle! To help guarantee you have the best time while you're here, we've put together a list of 3 of the best scenic drives in the Smoky Mountains that you have to try.
---
The Smoky Mountains are full of exciting and popular things to do, but sometimes the things that lead to the most adventure are the more unique attractions. If you want to try something new and different next time you're in the area, check out our list of the 4 things to do in the Smoky Mountains off the beaten path:
---
You don't have to spend a fortune to have a great time in the Gatlinburg area. Here are just a few fun family activities that will hardly cost you a dime.
---
No matter the season, one of the best ways to spend your time in the Smoky Mountains is by going for a hike. The Great Smoky Mountains National Park is home to more than 800 miles of trails, with some for every skill level. When you visit the area with your family, you will have plenty of options for easy and family-friendly hikes! Here are just 5 of the best Smoky Mountain hiking trails for families:
---
Did you know there are more than 800 miles of maintained hiking trails in the Great Smoky Mountains National Park? What's more, they range from easy to rigorous, so there's something for every ability level. Many are located just minutes from the Gatlinburg-Pigeon Forge area. And all offer memorable sights, ranging from sparkling streams and waterfalls to majestic mountain vistas.
---
It doesn't get much better than a delicious feast paired with a night of entertainment! Dinner shows are one of the most popular attractions in the Smoky Mountains. The shows are great for people of all ages, from kids to grandparents, and are a great activity to do with the whole family. Here are 4 of the best dinner shows in the Smoky Mountains that you have to see:
---
Wouldn't you love to have a budget-friendly vacation in the Smoky Mountains? Of course you would! The Smoky Mountains is the perfect destination for an affordable trip where you spend less money but more time having fun. To help guarantee you stay under your budget. we've put together a list of the best ways to save money on your Smoky Mountain vacation.
---
How would you like to view a spectacular mountain range from 1,000-11,000 feet up in the air?
---
When you visit the Smoky Mountains, you're going to want to remember your trip forever. One way to remind yourself of what a great time you had is to take home a special souvenir. The first step to finding the perfect souvenir is choosing the perfect place to look! Check out the 5 best places for souvenir shopping in Pigeon Forge TN:
---
Nothing beats a Smoky Mountain view! During your Smoky Mountain vacation, you're going to want to take some time to admire the amazing sights. Luckily, there are plenty of attractions that are not only fun, but provide incredible opportunities to take in the scenery! Here are the top 6 Smoky Mountain attractions that offer the best views:
---
Love clear running water? Breathtaking scenery? Steep, dramatic waterfalls? Authentic historic sites? You'll find all these – and more – in the Roaring Fork area here in the Great Smoky Mountains.
---
One of the most important parts about planning a Smoky Mountain vacation is finding somewhere to stay. There are so many incredible cabins available that provide the perfect place for any occasion. Whether you're visiting for a romantic getaway or a family vacation, there is a cabin for you! Here are 5 benefits of staying in a Smoky Mountain rental cabin:
---
The Smoky Mountains is one of the most popular places to visit for family vacations! Bring your family to the Smoky Mountains to explore all that the area has to offer. Not only are there gorgeous sights, but there are a number of activities in and around Pigeon Forge that are both family friendly and fun! We've put together a list of what to do in Pigeon Forge and the Smoky Mountains on your family vacation:
---
Want to get away from the hustle-bustle yet still have easy access to fun-filled family attractions? Rent a cabin or chalet in the Tennessee Smoky Mountains. Most rentals are conveniently located just minutes from Pigeon Forge and Gatlinburg... yet all offer soul-soothing peace and privacy amid stunning mountain scenery. Even if you're staying within city limits, you'll feel as if you're in a whole other world.
---
The Smoky Mountains are a top destination for family vacations! That's because the area is overflowing with incredible, kid-friendly things to do. To help guarantee you have the best vacation with your children, we've come up with 5 of the best things to do in the Smoky Mountains for kids.
---
When you plan your family vacation to the Smoky Mountains, you look for exciting things to do together that will create long-lasting memories. There are so many amazing experiences you can share with each other that will make your vacation even more special. To help guarantee you have an incredible time, we've come up with 3 can't-miss Smoky Mountain attractions for your family vacation.
---
It's home to the largest old-growth forest east of the Mississippi... the densest Black Bear population in the Eastern U.S…. and the widest variety of salamanders outside of the tropics.
---
Pigeon Forge is one of the top places to vacation with your family. There are countless things to do in the area that everyone in the family will enjoy. To make your family vacation more affordable, take advantage of the coupons available for some of the best attractions around! Here are the 6 must-have Pigeon Forge coupons for the top family-friendly attractions:
---
Ready to see the mountains in a thrilling new way? Ride the Smoky Mountain Alpine Coaster.
---
If you've ever visited the Smoky Mountains National Park, you know all about the beautiful scenery. But even veteran visitors may not be fully aware of all the fascinating lore surrounding this world-famous park. Here are 10 fun facts that may surprise (and delight) you.
---
When you think of Smoky Mountain cabins, you might envision small, rustic homes with cozy fireplaces, sitting atop out-of-the-way mountain peaks. Yes, some are just like that. However, there's also a large variety of other rental options – from small secluded cabins to large luxury cabins, chalets, and lodges. Choosing the one you like best can be an exciting process.
---
Looking for something different to do in the Great Smoky Mountains? We've got you covered! Along with all the famed attractions you already know and love, the Pigeon Forge area hosts a wide range of fun-filled adventures sure to please your entire family.
---
The new year is the traditional time for recharging your batteries. And there's no better place to destress and refresh than the breathtaking Smoky Mountains. Especially from January through May, when the Gatlinburg-Pigeon Forge area hosts an array of events and festivals, culminating in Wilderness Wildlife Week. (More about that in a bit.)
---
Each year, thousands and thousands of visitors to the Great Smoky Mountains make overnight rental cabins their accommodations of choice. It's not hard to understand why. Cabins offer a lot of advantages for the traveler, including a wide range of sizes to accommodate small or large groups, economic efficiency, a home-like atmosphere, privacy and seclusion, and amenities that you usually don't find in the typical hotel or motel.
---
Pigeon Forge is famous for its spectacular live entertainment. But not all shows are appropriate for families with small children. Here are seven fun shows everyone can appreciate, from tots to teens to parents and grandparents.
---
You don't have to spend a fortune to have a fabulous time in the Smokies. Here are a few cool ways you and your family can enjoy the mountains this November... without straining your budget.
---
Between hiking, zip lining, shopping, and all of the other fun activities in the Great Smoky Mountains, you're going to work up quite an appetite. Fortunately, Pigeon Forge and Gatlinburg have hundreds of amazing restaurants to explore. Food choices in the Smokies run the gamut from traditional southern barbecue to international cuisine and vegetarian-friendly eateries. Whatever sounds good, we've got it.
---
Encompassing 816 square miles and occupying parts of two states, Great Smoky Mountains National Park covers a lot of territory – typically way more than most folks can take on in a lifetime, much less a single visit. As a result, visitors (more than 9 million annually) tend to focus on the more popular destinations within the park – sites like Cades Cove or Clingmans Dome or the visitor centers located on either side of the park (one for TN, one for NC).
---
There are so many astonishing new Sevierville and Pigeon Forge attractions recently opened and coming soon- you may have a hard time deciding where to start. From shopping and brain games to heart-pounding adventures, Sevierville and Pigeon Forge are the places to be this summer and fall.
---
There's so much to enjoy in the Great Smoky Mountains during a summer vacation, but Dollywood theme park is always a family favorite. This year Dollywood is better than ever with tasty new restaurants, exciting new rides, and even much more to come when Wildwood Grove opens! Dollywood's theme park mission is keeping families together while they enjoy the park.
---
If you've always wanted a bird's eye view of the Great Smoky Mountains, ziplining is the way to go. Smoky Mountain Ziplines in Pigeon Forge has seven amazing lines that take you on a two-hour, jaw-dropping canopy tour.
---
If your idea of heaven is beautiful scenery and plenty of peace and quiet, renting a cabin in Pigeon Forge is for you. Cabins come in all sizes, and each has its own unique personality. There is an abundance of cabin rental agencies, so before choosing your mountain home, it's a good idea to do a little homework.
---
Rainy or snowy vacation days can give you time to relax and enjoy some of the best Smoky Mountain indoor activities. For regular visitors, some indoor attractions are among their favorite ways to have fun in Pigeon Forge, Gatlinburg, and Sevierville, Tennessee. Here are a few ways to spend a rainy or snowy day in the Great Smoky Mountains:
---
If you're planning a Tennessee getaway, a Smoky Mountain cabin is the perfect accommodation. Cabin rentals in Gatlinburg, Pigeon Forge, and Sevierville are near all the best attractions and have everything you need to relax and enjoy your vacation. From cozy one-bedrooms to expansive chalets with enough room for the whole extended family, Smoky Mountain cabins come in every size. Because each cabin is different, you'll feel like you've got your very own mountain home.
---
No matter what time of year you visit, there's always something happening in the Great Smoky Mountains. Every season brings its own special highlights, whether it's skiing Ober Gatlinburg in winter, outdoor food and music festivals in the spring and summer, or taking in the vibrant colors in fall. To help you plan your 2017 vacation, here's a year's worth of things to do in the Great Smoky Mountains.
---
If you're dreaming of a truly magical holiday experience this year, a Smoky Mountain Christmas or Thanksgiving is just what you're looking for. Between Thanksgiving and New Year's Day, the Smokies come alive with family-friendly holiday events and a festive atmosphere. If it's your first trip to the Smokies, you're sure to fall in love with the natural beauty and friendly people.
---
Whether you prefer to sleep in a tent under the stars, snuggled up in a cozy cabin, or tucked in at a luxurious resort, the Great Smoky Mountains have plenty of lodging options to suit every taste. Deluxe resorts tempt visitors with personalized service, indoor-outdoor pools, and gourmet restaurants, while remote campsites offer a peaceful way to disappear from the grid for a few days. Looking for something in the middle? Smoky Mountain cabin rentals have all the solitude you need with the modern amenities and comforts you want.
---
The Smoky Mountains' fall colors are one of the greatest natural spectacles in North America. Every September and October, as deciduous trees shed their leaves, the Smokies come alive with vibrant red, yellow, orange, and purple.
---
From entertaining shows and breathtaking rides to interactive games to test your skills, Pigeon Forge has something fun for the whole family.
---
Few hiking experiences compare with the Great Smoky Mountains. As a hiker, you'll be treated to scenic views, wildlife, waterfalls, diverse plant life, pristine forests, and historical sites such as the remains of settler villages. The Smokies have a variety of options for all levels of hikers. You can enjoy an easy morning or afternoon trek, a day excursion that takes you in a convenient loop, or overnight backpacking trips that are truly an adventure.
---
The Great Smoky Mountains have the two ingredients necessary for waterfalls: plenty of rain, from 85 inches to over 8 feet some years, and elevation gradient. Water trickles down the mountains and builds rushing rivers that drop up to a mile off the mountain face. Hiking the Smokies to see stunning waterfalls is one of the Great Smoky Mountains National Park's most breathtaking activities. Here are some of the most popular waterfalls you'll find.
---
There's a lot of entertainment options to choose from in the Smokies, but if you're trying to narrow down your choices, you'll find one of the most exciting live shows in the country right in the heart of Pigeon Forge, Tennessee. Dolly Parton's Stampede Dinner & Show delivers on all counts, from delicious, satisfying food to live entertainment presented on a large scale.
---
Nature lovers know that spring in the Smokies is one of the most wonderful times of the year. This year it's even better, with Wilderness Wildlife Week taking place mid-May in Pigeon Forge, Tennessee. This popular annual event offers educational and entertaining programs for all ages and interests, and - best of all - it's free. You may remember that Wilderness Wildlife Week used to be in January. Happily, organizers decided to move the festival to May to take advantage of better weather for outdoor activities. That means this year's event has an expanded roster of outdoor programs and hikes.
---
One of the most thrilling experiences of a visit to Great Smoky Mountains National Park is a wildlife sighting. The park is among the largest wildlife sanctuaries in the United States, and is home to 65 species of animals, including bears, white-tailed deer, wild turkeys, raccoons, chipmunks, wild boars, woodchucks, coyotes, bobcats, foxes, opossums and more. A good field guide will help you determine the natural habitats of the animals you most want to see, and will help you identify animals and birds you've never seen before.
---
Besides beautiful scenery, delicious Southern food and exciting wildlife, the Smoky Mountains have plenty of other kinds of entertainment in store for you, including some newly added attractions. Pigeon Forge ranges from thrilling magical theater and high-flying trampoline jumps to mind-bending escape-room puzzles. These new attractions are perfect for rainy days and group activities, too.
---
Stunning vistas, abundant wildlife, and absolute tranquility make hiking in the Great Smoky Mountains an unforgettable experience. You can hike the Smokies year-round, with each season offering its own surprises, delights, and adventures. Whether you're looking for an easy, fun hike for the whole family or one that will challenge your skills and endurance, the Smokies have something for everyone.
---
Pigeon Forge is not only a beautiful place to be in winter months, it's also a lot of fun. If it's snowy or cold outside, don't worry - there are lots of excellent activities to keep you and your entire family well entertained. Here are our top 3 Pigeon Forge attractions for snowy days:
---
Fall colors in the Smokies are legendary. With more than 100 species of deciduous trees, the mountains put on quite a show as the green pigments in tree leaves change to a riot of colors. Watch for the brilliant yellows and oranges of alder, hickory, ash, maple, poplar, aspen, birch, black cherry, sycamore, cottonwood and sassafras, while reds, purples, and oranges burst from maple, oak, sweetgum, dogwood, cherry and persimmon trees. It's nature's version of a fireworks finale, and you won't want to miss it.
---
If you're visiting Gatlinburg, Pigeon Forge or Sevierville, there's nothing like renting a Smoky Mountain cabin to make your vacation complete. Hotel rooms can be nice, but they can also be small, expensive, boring, and can cramp your style. Here are our top 10 reasons why renting a Smoky Mountain cabin is better than checking into a hotel:
---
In the 1800s, Pigeon Forge was a small mountain community named for an iron forge located in the industrial complex on the Little Pigeon River. A mill in the complex harnessed the power of the river to grind grain for local farmers, power weaving looms that produced cloth for Civil War soldiers, and created electricity for the small town up until 1935.
---
There's nothing more fun than getting a great deal on the things you like to do most. Many vacationers search for all-inclusive deals at Smoky Mountain resorts and find there aren't any. But never fear! Several Smoky Mountain luxury and golf resorts offer package vacation deals. While not all-inclusive, they do feature lodging and activities that can enhance your fun and save you a lot of money.
---
If you're craving the kind of peace and quiet that seems to have existed only in the previous century, camping in the tranquil Smoky Mountains Backcountry may be exactly what you're looking for. Here, backpackers can wander more than 800 miles of trails that lead past breathtaking mountain vistas, quiet old-growth forest and clear, cold, rushing rivers and waterfalls. You'll see wildlife you've never seen before and may go days without seeing another human or hearing a cell phone ring. The Backcountry is not your average camping adventure, so it's important to know a few things before you go.
---
A cabin in the mountains. That stack of magazines you've been meaning to read. A fridge full of your favorite snacks. Bird songs. Sunsets. Quiet. If you're planning a weekend getaway or a summer vacation, it's likely those wonderful things are on your list of must-haves. If you're looking into Smoky Mountain cabin rentals, you can add a lot more, too!
---
On April 15, 1912, the world witnessed one of the worst maritime disasters to ever occur. 1,517 people lost their lives when Titanic, the largest luxury liner of her time, sank in the frigid North Atlantic.
---
Smoky Mountain vacations are best known for fresh air, stunning scenery and exciting outdoor activities. You may believe that bad weather would lead to bored children (and adults!) spending hours trapped in a hotel room with nothing to do. You would be wrong.
---
They wait for it all spring and summer. As the warm temperatures begin to cool, the anticipation can be seen and felt. Their feet get antsy and strange cravings overtake them to put on down-filled clothing and compression wear. They are the hardcore ski enthusiasts of the world.
---
When the holidays roll around, it's time for you and your closest friends to set your sights on a little retail therapy and girl time! With no kids, no guys, and no responsibilities, there's no end to the fun you can plan for your girls' getaway.
---
Any trip with family or friends to Tennessee has to include the incredible sights of the Smoky Mountains, but you need not climb every peak to get amazing views. The Gatlinburg Space Needle is a top local attraction that transports you more than 400 feet high for a truly panoramic glimpse of the mountain ranges and the towns surrounding them.
---
Summer is over and the chill of fall (along with another school year) is settling in before the impending holiday rush. You deserve a break prior to the hectic Christmas season and shopping in the Smokies is just the ticket.
---
Smoky Mountains Vacations Offer Something for Everyone
---
A Beginner's Guide to Smoky Mountains Hiking
---
Helicopter Tours: A Thrilling Way to See the Smoky Mountains from the Air
---
Why Should Brides Get Married in the Smoky Mountains?
---
Whether you're craving a quick road trip or a full week off, the point of a vacation is to leave stress and aggravation behind. However, many people unintentionally drag these along with them on their trip. What fun is that? In order to ensure a truly relaxing Smoky Mountain vacation, there are four primary steps you'll want to take.
---
You've planned this trip for months, or maybe even for years. The whole family is looking forward to enjoying some of the most spectacular scenery this country has to offer. Of course, while you're in the Great Smoky Mountains, you won't want to miss out on seeing some of the many attractions. Dolly Parton's Stampede, Ripley's Believe It or Not!, and other must-see destinations are definitely on your list.
---
You've snuggled under them on cold winter evenings at Grandma's house, lovingly tucked them around a sleeping baby, and spent hours piecing fabric together for a special gift. Large and small, modern or traditional, quilts have certainly earned their place in our history and in our hearts.
---
The Tennessee Smoky Mountains region offers so many options for visitors – hotels, bed-and-breakfasts, camping and RV sites – that perhaps a cabin sounds like just another housing choice. It isn't.
---
Tourism in the Smokies dates back to the 1930s and 1940s, when visitors started coming to the new Great Smoky Mountains National Park. From there, Gatlinburg became a tourism destination thanks to its crafts and its proximity to the park. By the 1970s and 1980s, Pigeon Forge was developing as a tourist stop thanks to the 1982 World's Fair and the opening of Dollywood in 1986.
---
Cades Cove is one of the most popular destinations in all of Great Smoky Mountains National Park. This 11-mile auto loop takes visitors on a tour of a once tight-knit community that existed before the creation of the national park. Today, many of the cove's homesteads, churches and other structures have been preserved to show park visitors today what life was like in rural East Tennessee in the 1800s.
---
When it comes to choosing a place to stay in the Smokies, accommodations like hotels, motels, condos and cabins are usually the first options to pop into mind. However, when was the last time you considered staying in a bed and breakfast inn? They offer many advantages such as homey, comfortable bedrooms, expertly prepared morning meals, scenic and isolated settings, and a personalized level of service that you often won't find in more commercial ventures.
---
The Great Smoky Arts & Crafts Community of Gatlinburg has been a must-see site in the Smokies for decades. This historic eight-mile loop-consisting primarily of Glades Rd. and Buckhorn Rd.-is home to more than 120 working artists and craftsmen. You can visit their shops, studios and galleries, watching the artists at work and take home a unique creation or two.
---
It seems that any time you visit a vacation destination, at one point or another, parking becomes a concern. Especially in urban locations, parking is at a premium and can present a real challenge.
---
If you're looking for a fun hike in Great Smoky Mountains National Park on your next visit, consider exploring Porters Creek Trail. Located in the Greenbrier section of the park, this hike is not too strenuous and features wildflowers, historic homesteads and even a waterfall.
---
Did you know that in 2012 Great Smoky Mountains National Park reported visitation of some 9.6 million people? That once again makes our own backyard the most visited national park in the country. Second place? The Grand Canyon, with a paltry 4.5 million.
---
Whether your next trip to the Smokies involves staying in a hotel, motel, condo or cabin in the mountains, we hope that you find time to make an excursion into Great Smoky Mountains National Park. However, you can make your travels safe and avoid unnecessary headaches by following these five suggestions from the National Park Service.
---
A couple of weeks ago, we took a quick look at five Gatlinburg attractions that everyone should put on their vacation itinerary at one point or another. This week, we'll be looking at five Pigeon Forge attractions that rank near the top of the scale. Of course, there are so many great attractions in Pigeon Forge that it's really hard to single out just five, but this will at least get you started narrowing down the vast selection.
---
What's the old saying? "So much to do, so little time to do it." That expression is usually very fitting when it comes to planning vacation activities. There are so many choices and only so much time (and money) available to squeeze them in. This week, we'll offer a few recommendations for prioritizing Gatlinburg attractions. Of course, the town is packed with great attractions, but here are a few you should consider shuffling to the top of your list.
---
Designed by three-time Masters and British Open winner Gary Player, Bent Creek Golf Course-located in the Cobbly Nob area of the Great Smoky Mountains-blends in seamlessly with the majestic landscape in which it is situated. Since 1972, Bent Creek has been a Gatlinburg area golf destination thanks to a front nine that's nestled in a mountain valley and a back nine that provides challenging mountain play. The course can appear deceptively simple at first blush, but most who take it on find it to be all they can handle.
---
Visitors to the Great Smoky Mountains of Tennessee have no shortage of options when it comes to vacation lodgings. There are literally hundreds of choices in hotels and motels, cabins and chalets and even condominiums. However, one type of accommodations that often gets overlooked is the bed and breakfast inn. The Smokies area has some of the finest bed and breakfasts in Tennessee, so here are a few reasons that a B&B might be a good selection for your next trip here:
---
For many people, autumn is a favorite time of year. The air is crisp and pure, and even though most of the leaves have fallen for the season, there are still plenty of reasons to head outdoors for some fun and physical activity. Here are a few suggestions to consider when making travel plans to the Smokies this season.
---
Designed and built in the early 1970s, this 18-hole course and its accompanying resort amenities are a scenic destination for anyone looking to relax playing golf in the Smokies. Located 40 miles east of Knoxville on a Douglas Lake peninsula, the par-71, 6,700-yard course itself provides golfers with a test of their skills and patience, yet it also gives them the opportunity to score well on each hole. The landscape consists of Bermuda fairways, large bent grass greens and four tee positions on each hole to accommodate any handicap. Rolling hills, challenging bunkers, lakes and streams all come together to challenge golfers while at the same time providing captivating scenery.
---
Don't let the name fool you; you won't find it in Gatlinburg. You'll actually find this golf course in Pigeon Forge, Tennessee. Can't explain that one, but we can tell you that the 18-hole course is an oasis in the middle of the city's tourism bustle. The layout consists of challenging, beautifully maintained holes and occupies a section of rolling woodlands that also treats its golfers to great views of the Great Smoky Mountains. In fact, Gatlinburg Municipal Golf Course underwent a half-million-dollar renovation in 2007, which involved rebuilding greens and reworking the fairways. The result: a rating as Tennessee's Best Muny Course in the August 2009 issue of Golf Digest and a challenge to a golfer's skills that is also easy on the eyes.
---
Since 1965, this municipal golf course in Blount County, Tennessee, has been home to 27 holes of challenging, scenic play on the peaceful side of the Smokies. Measuring a total of 9,525 yards, the 27 holes are divided into three nine-hole courses-white, red and orange. The sloping grade of the holes takes advantage of the foothills' rolling terrain, and the Bermuda fairways and bent grass greens help make the course an emerald jewel against the backdrop of the mountains. The presence of water hazards and sand bunkers adds to the challenge level.
---
This golf course in Townsend, Tennessee, offers challenging golf action and breathtaking mountain scenery and is just a short drive from Sevierville, Pigeon Forge and Gatlinburg. The course is known for its narrow fairways and blind shots, which make it a true test, but golfers are rewarded with outstanding views of the nearby Great Smoky Mountains. The Laurel Valley Country Club course measures 5,753 yards from the longest tees, and 70 is par for the course, which has a rating of 68.6 and a slope rating of 120. The course was designed by Edmund B. Ault, ASGCA and opened to the public in 1989.
---
Patriot Hills Golf Club in Jefferson City, Tennessee, is actually the sister club to nearby Dandridge Golf & Country Club, giving players yet another choice of scenic golf courses near the Great Smoky Mountains. Generally, the course was designed to be a little more challenging than the Dandridge course. Yardage ranges from 4,974 to 6,710 depending on your choice of four tee placements. The par-72, Jerry Hodge-designed course combines Bermuda fairways and bent grass greens and gives players scenic views of English Mountain and the major peaks of the Smokies beyond. The course rating is 72.4, and the slope rating is 126.
---
River Islands Golf Club, located near Sevierville, Tennessee, has been named one of Golf Digest's top ten Tennessee courses on multiple occasions. Generally, it is considered one of the more scenic golf courses in the Smokies. Built in 1991, this 18-hole, Arthur Hill-designed course ranges from 6,300 to 7,001 yards, depending on your choice of tees. With well-manicured Zoysia fairways and a links-style layout that borders the scenic French Broad River, the course is as much a feast for the eyes as it is a challenge to a golfer's skills. In fact, several small islands in the middle of the channel (hence the course's name) actually come into play on holes 3 through 16 and on 15 and 16. The signature hole, number 3, is a 195-yard par 3 requiring a precision shot from an elevated tee to an island green. Overall, the fairways are open and rolling, while the greens are moderately sloped and elevated.
---
This municipal golf course in Sevierville, Tennessee was opened by the city for public use in 1994 and was formerly known as Eagles Landing Golf Club. The course benefits from its proximity to the Great Smoky Mountains, which provide majestic scenery for golfers.The course is adjacent to a major thoroughfare, U.S. Highway 66, the Wilderness Resort, and the Sevierville Events Center.
---
You should consider it a crime if you visit the Great Smoky Mountains this spring or summer and don't actually go into the Great Smoky Mountains. You'd be surprised how many folks see the sights in Gatlinburg, Pigeon Forge or Sevierville but don't go anywhere near Great Smoky Mountains National Park. Don't let yourself and your family become one of "those people."
---
Located in Dandridge, Tennessee-the state's second-oldest community-this golf course in the Smokies is one of the first built in the area and has since developed a reputation for providing an enjoyable golf experience for golfers of all experience levels. The original 18 holes work their way through valleys, hills and woodlands, and an additional nine holes were added in 1991. The Bermuda fairways and bent grass greens are a lush complement to the accompanying scenery, which includes the distant Great Smoky Mountains and nearby Douglas Lake. All 18-whole combinations are par 72 and range in distance from 4,900 yards to 6,100 yards.
---
If you're heading to the mountains on vacation this spring or summer, remember that there are a lot of cabins in Tennessee from which to choose. Price and location should always be factors, of course, but there are also several questions that you might want to ask the property management company or owner before signing on the dotted line. First, determine the immediate environment surrounding your cabin.
---
This Knoxville golf course is a city-run, public facility located in northeast Knox County, only a half-hour drive from Sevierville, Tennessee. Designed by Ault, Clark and Associates, the course features Bermuda tees and fairways, bent grass greens and a 63 strategically placed bunkers. The par-72, 7,035-yard course was once voted the best public course in East Tennessee. Amenities at Three Ridges Golf Course include PGA instruction, a driving range, putting green and chipping area, pro shop, dining facility with food and beverage service, an outdoor pavilion and both cart and club rentals.
---
Fortunately, Great Smoky Mountains National Park is open all year, but for those who plan to visit in winter, you might need to keep a few things in mind, whether you're planning to hit the hiking trails, camp or just do some general sightseeing.
---
Sometimes you just don't feel like making multiple choices. If you're planning a night out on the town during your Smokies vacation, you may not feel like wading through all the local dining options (especially if you have picky eaters in your group), and also finding a show that everyone wants to see. Several area theaters make things simple for you by offering shows with dinner as part of the evening's entertainment.
---
Those looking for a Knoxville golf course near the Great Smoky Mountains might consider Willow Creek Golf Club, located in West Knox County. The club's 18-hole championship course is open to the public and features Bermuda tees, fairways and roughs with bent grass greens. Measuring 6,959 yards from the longest tees, the course is a par-72, with a course rating of 73.5 and a slope rating of 124. Designed by Bill Oliphant and opened in 1988, the course also provides golf lessons and clinics, a full-service bar and grill, and a pro shop offering everything from merchandise to club repair.
---
As we head into the final week leading up to Halloween, we thought we'd pass along some ideas for celebrating the holidays in the Smokies and making sure that you have a spook-tacular time during your visit.
---
Area visitors have a unique chance to experience an event that showcases the culture and heritage of Appalachia. Robert Tino's annual Smoky Mountain Homecoming event runs Friday through Sunday, on the first weekend of October. Guests are given a chance to see, hear, and taste some of the things that give this region of the country its own special character.
---
Have you heard about Pigeon Forge's Egyptian attraction? Located at the Lumberjack Square development, it's called TOMB, a pyramid-themed adventure that lets families and groups team up to battle the curse of an ancient Egyptian pharaoh. The storyline has visitors getting "trapped" in the relics of an archaeological site, and mummies, daddies and kids must work together to overcome a series of ingenious challenges designed to thwart their escape. The interactive experience is designed to last about 45 minutes and along the way features dazzling special effects and excitement for all ages.
---
If you plan to visit Gatlinburg, Tennessee this summer, there's one name you may want to keep an eye out for. It won't be hard to find, because you'll see it pop up almost everywhere you go in town. The name? Ripley. As in Ripley's Aquarium of the Smokies, one of the most popular aquariums in the country.
---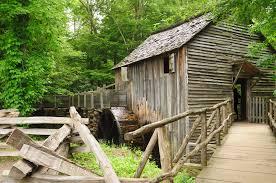 If you've ever been to Great Smoky Mountains National Park before, chances are you've visited, or at least heard of, Cades Cove, a preserved 19th century community that thrived in the mountains prior to the formation of the national park. Today, an 11-mile loop road takes visitors through this idyllic, storybook landscape, which is filled with mountain views, serene valleys, hiking trails and historic structures. Indeed, there's something for everyone.
---
It's finally getting warm enough to really take advantage of all the outdoor opportunities of springtime. One of the popular activities around East Tennessee is enjoying the region's network of TVA lakes and waterways. If you're in Sevier County on vacation, the most convenient site is Douglas Lake, which is accessible just a few miles off of Tenn. Hwy. 66 between Interstate 40 and downtown Sevierville, Tennessee.
---
Have you always dreamed of being a cowboy or cowgirl? Are you living the western life, but need a range to call your own? Giving closet wranglers and hardcore buckaroos a place to embrace the Wild West is what the annual Saddle Up! event in Pigeon Forge is all about. Mid February, marks the timing of Saddle Up! - which means the coordinators of the festival have some special guests lined up.
---
Gatlinburg, Tennessee, first made its way onto the map as a tourist destination thanks to its proximity to the mountains. In fact, the south end of town leads directly into Great Smoky Mountains National Park. It also became well known decades ago for being a wellspring of authentic arts and crafts, featuring works that were hand-made by local artisans.
---
Let's take a closer look together at Gatlinburg, Tennessee, which lies just north of Great Smoky Mountains National Park. The town's proximity to the National Park rightfully helped to earn its early reputation as a source of outdoor recreation opportunities and authentic arts and crafts. Gatlinburg was the first tourism destination here, beginning in the 1930's and 40's.
---
Every town in the Smokies has its own unique offerings that make it worthwhile to visit. Let's take a closer look at Pigeon Forge, Tennessee, which lies halfway between Sevierville and Gatlinburg when traveling toward Great Smoky Mountains National Park.
---
It's one of the most visited sites in the nation's most visited national park. Cades Cove embodies all the best that Great Smoky Mountains National Park has to offer for beauty and historical value. A journey down the 11-mile, one-way road that loops its way around the cove should be added to the top of your list of things to do when visiting the Smokies.
---
Some people call it "Fireworks In The Smokies!" or "Leaves are Changing!" Others call it, "Look at All The Cars!" Whatever you call it, people flock to The Great Smoky Mountains by the thousands the for great beauty of fall leaves in The Great Smoky Mountains: breathtaking indeed.
---
One of the first decisions anyone makes when planning to visit Sevier County is picking the best travel dates. Naturally, summer is peak season since that's when the kids are on summer vacation, and October is essentially a second peak season in the Smokies, because that's when the mountain foliage makes its transition from the green of summer to the earth tones of fall.
---
In the Smoky Mountains, hayrides are as much a part of fall as pumpkins, arts and crafts, and the changing colors of the leaves. Hayrides are more than just sitting atop dried grass while you're pulled along a dusty, dirt road. Like a country version of a New York City carriage ride through Central Park, hayrides offer a time to snuggle close, enjoy the outdoor scenery, chat and have some fun.
---
Did you know that Pigeon Forge, Tennessee was established back in 1830? Step back into that time as you visit the historical sites of The Old Mill Square in Pigeon Forge. As you walk through The Old Mill Square, tour the water-powered grist mill that has continuously ground meal and flour since the early 1800's. The Old Mill is listed on the National Register of Historic Places and is one of the most photographed historical sites in the country!
---
Have you ever discovered one of those little-known towns that's just full of surprises? You know…charming, interesting, but maybe not as well known as others? That's the kind of place you remember to visit again and again. While you may be acquainted with the Great Smoky Mountains, you may not be aware of a little gem tucked away near the Smoky Mountains known as Sevierville, Tennessee.
---
The people of Gatlinburg are so excited about the 4th of July that they don't waste a single minute to celebrate. On July 3rd, when the clock strikes midnight, Gatlinburg kicks off its Midnight Independence Day Parade. For over 30 years the Smoky Mountains have had the first 4th of July parade in the country and this year the tradition stands firm.
---
The cheerful sound of the birds singing in the trees. The peacefulness of a flowing stream. The breathtaking sights of the mountains and the wildlife that makes their home there. Do you find enjoyment in the sights and sounds of nature? If so, camping in the Great Smoky Mountain National Park is something you have to try. With over 1,000 developed campsites as well as numerous primitive sites along the mountains trails, you're bound to find one that pleases you. Just take a look at what they have to offer.
---
One of the most famous artists in America has a gallery shop in Gatlinburg, Tennessee. Jim Gray is listed in Who's Who In American Art, a member of the American Society of Maine Artists, and is a member of the Salmagundi Club of New York City, just to name a few. He has been featured in many publications, including NATIONAL GEOGRAPHIC, SOUTHERN LIVING, AMERICAN ARTIST, SOUTHWEST ART, NORTH LIGHT, PACE, SEA HISTORY, PRINTS and OCEANS. Jim Gray's Gallery is a venue you will not want to miss while visiting the Great Smoky Mountains in Tennessee.
---
Event planners worldwide must answer several questions during their coordination process regardless of the nature of the event. Can the facility accommodate our needs for meeting and exhibition space? Is lodging and good food available on-site or nearby? Are there recreational activities nearby? And lastly, is the location easy to reach? Sevierville Convention Center answers "yes" to all these questions and more.
---
Plan to visit Wears Valley and discover one of the most scenic drives and breathtaking views of the Great Smoky Mountains. Located just off traffic light #3 in Pigeon Forge, it is also called route 321, and connects travelers between Pigeon Forge and Townsend, Tennessee. The beautiful valley was named after Colonel Samuel Wear, who moved to the area in the late 1700's. See all the scenery by accessing the Foothills Parkway or entering the Great Smoky Mountains National Park at Metcalf Bottoms. You will also want to book a stay in one of the many beautiful mountain rental cabins secluded in the valley. For some of the best cabins, checkout Volunteer Cabin Rentals or Hidden Mountain Resorts. Both have many cabins with lots of amenities for an enjoyable stay.
---
There's nothing more fun when the weather heats up than to spend the day playing in the water. From toddlers to seniors, everyone enjoys cooling off and splashing around, and the Smoky Mountains have plenty of opportunities. There are water parks to visit as well as rivers to tube. If you're the more adventurous type, canoes, kayaks and rafts can whoosh you through rapids of many different levels. Just look at all that awaits you!
---
Breathtaking views of majestic mountains, seasonal festivals and activities, and numerous species of plants and wildlife. These are just a few of the reasons the Great Smoky Mountains are so wildly popular. While visiting the Smoky Mountains, make sure to allow time to explore the amazing sights of nearby cities. Lookout Mountain is only 90 minutes from Gatlinburg in Chattanooga, Tennessee. There you'll find historic caverns, intriguing rock formations and railway cars that seem to reach the sky.
---
One of the south's lesser-known treasures is nestled in the hills adjacent to the popular village of Gatlinburg. It is the largest collection of independent artists and craftsmen showing their skills. The Glades Arts and Crafts Community is comprised of an eight-mile country road loop where over 100 artists and craftsmen parade their trades. You'll find a wide variety of art galleries, pottery barns, active workshops, independent artist showrooms, basket-making studios, and many more authentic local artisans. This is a must on your list of Gatlinburg things to do.
---
When people think of Dollywood they come to think primarily of rides at an amusement park, but Dollywood is much more than fun-loving rides; it is the destination in the South for Exploration, Entertainment, and Education.
---
Part of the fun of traveling is experiencing local cuisine. It's amazing to discover how dishes have an entirely different flavor from region to region. Your curious side won't be disappointed when you visit some of the creative restaurants found in the Smoky Mountains.
---
Wintertime in the Smokies looks just like a picture postcard with the beautiful combination of crisp, white snow and majestic mountains. During this time of year there's a chill in the air and a number of exciting ways to enjoy the winter wonderland. Sometimes, though, freezing fingers and toes bring a longing for warmer weather and fun in the sun. Now you can break out your bathing suit and enjoy the best of summer in the middle of winter when you visit the indoor water park at The Resort at Governor's Crossing. Located in Pigeon Forge, there are over 50,000 gallons of water that make up this aqua adventure including slides, water sports, hot tubs and saunas.
---
One of the thrills of golfing is being able to play on courses all across the country as you travel. Much like scuba diving or snow skiing, golf enthusiasts love to tell the tales of the courses they've conquered. Don't forget to pack your clubs when you visit the Smoky Mountains. The awe-inspiring scenery and expert design of Gatlinburg Municipal Golf Course are sure to be a high point of your stay.
---
You can see mountains for miles, as ridge after ridge of forest bridges the interstate boundary between North Carolina and Tennessee. The Great Smoky Mountains National Park is world renowned for its 520,000 acres of diverse plant and animal life, its preservation of the Southern Appalachian mountain culture, and the ever-changing beauty of its timeless mountains. With more than ten million people visiting annually, this is America's most visited national park.
---
While on your vacation in Pigeon Forge Tennessee, make sure you visit Country Tonite Theatre. This upbeat show has won numerous awards, including "International Country Music Show of the Year." Visitors of all ages will be intrigued by the full-scale multi-million dollar theatre and the superbly talented cast who provides a little of something for everyone.
---
One of the most exciting dinner shows in the country is right in the middle of Pigeon Forge, Tennessee. We all want good food and good entertainment when we are on vacation, and Dolly Parton's Stampede Dinner & Show surely delivers! You'll be whisked gently back in time when you are greeted by beautiful southern belles at the front door.This action-packed, all ages show actually begins 50 minutes before dinner is served, so be sure to come early! You won't want to miss the Carriage Room Opening Act. These talented entertainers will be sure to get your toes tapping. There is no extra cost for this memorable experience, so go ahead and snack on peanuts or popcorn from the concession stand. Don't forget a cold drink in a boot-shaped mug. A boot-shaped mug? A great souvenir cup for the kids!.
---
As the chilly winter wind sweeps across your face the holidays tickle your senses, calling you to join in all the upcoming fun. Hot chocolate with marshmallows, warm, toasty fires, gatherings with friends and family, and more are just around the corner. Memories of lights and decorations as well as feasts and gift giving fill your thoughts and you become anxious for all a traditional holiday season has to offer. The Smoky Mountains deliver four months of unforgettable, fun-filled sights and events for you and your family to enjoy (starting right now!) in one of its most popular festivals: Winterfest.
---
If you're an animal lover then the Smoky Mountains is the place for you. Sure might expect to find bears, elk and owls that live in the wilderness, but did you know you'll also find prehistoric dinosaurs? And animals from the rainforest. Bet you can't imagine sea creatures in the mountains! It's true. You'll find all of these fascinating creatures and many more when you visit the Smokies.
---
High atop Ski Mountain overlooking Gatlinburg, Tennessee, is Ober Gatlinburg: the winter vacation destination within a day's drive of over 50 percent of the United States population. At Ober Gatlinburg you can find resort-style skiing with friendly certified instructors. All of the ski instructors at this Gatlinburg Attraction are trained regarding modern equipment and techniques. Visitors will feel confident knowing the ski school is a member of both the Professional Ski Instructors of America and the Swiss Ski School organization.
---
Most of us have a favorite Christmas memory. For some, it's decorating the tree with elaborate ornaments, tinsel and a star on top. For some it's the heartwarming smell of evergreen or cinnamon. Others might reflect on hopeful visits with Santa Claus himself or watching elated little ones open gifts on Christmas morning. Everyone is sure to look forward to the comforting tastes and smells of homemade Christmas dinners. The best memory, however, is probably one of spending time with loved ones and sharing family traditions that make memories for years to come. Wouldn't it be nice to enjoy the Christmas season anytime you wanted? With a visit to The Inn at Christmas Place in Pigeon Forge, you can do just that.
---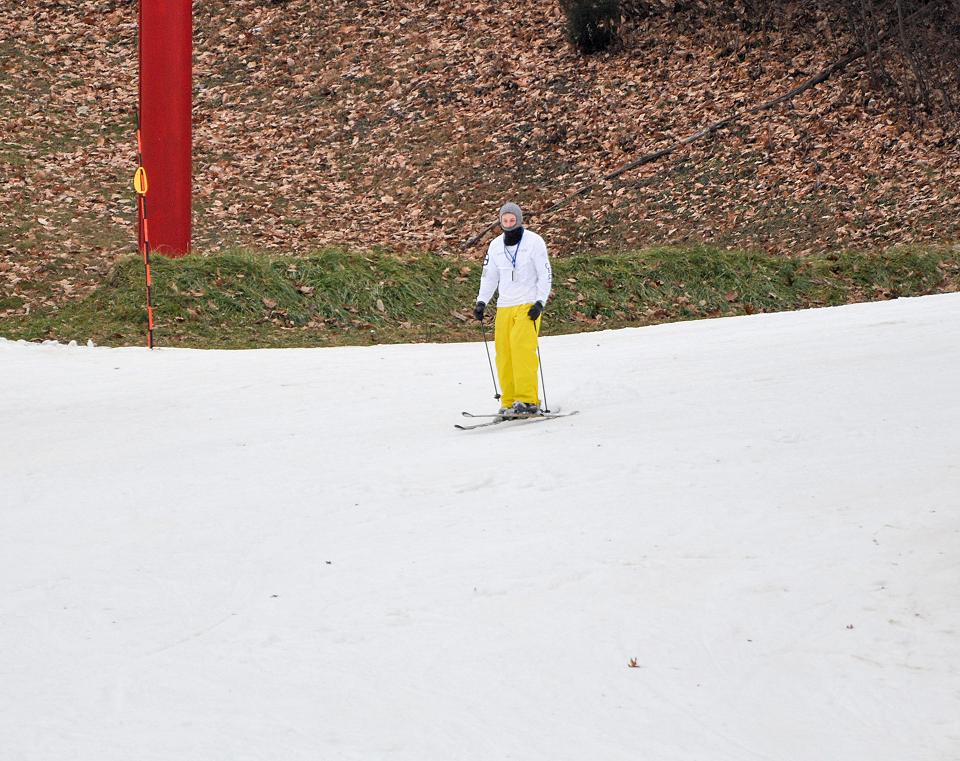 The Smoky Mountains is a great place to visit any time of year, but when Old Man Winter covers it in a blanket of white it looks simply stunning. Not only is it a beautiful place to see, but it also offers tons of wintertime adventure. If you're the outdoorsy type, make plans to go skiing and hiking in the Smokies this winter. It just doesn't get much better than this!
---
Up, Up, and Away! Safer than a hot air balloon, feel as if you are flying when you board the famous Ober Gatlinburg Aerial Tramway. Experience some glorious views of The Great Smoky Mountains as you travel from the base to the top of Ski Mountain: views of birds and clouds, above beautiful trees and resort chalets, and even a scenic view of Gatlinburg, TN nestled in the valley below. There are actually two tramway that operate simultaneously with a maximum capacity of 120 people on each car. The Ober Gatlinburg Aerial Tramway is open year-round, carrying rides to the popular destination Ober Gatlinburg, with activities for every season. The ski offers several slopes from beginner to advanced, and generates snowfall regularly in the absence of natural precipitation.
---