Tennessee Rental Cabins in the Smoky Mountains
Make a Tennessee rental cabin your vacation home in the Great Smoky Mountains. A log home has more space, amenities, and privacy than typical cramped hotel rooms or noisy condos. Yet rental cabins are both affordable and comfortable for couples, families, and groups of all sizes.
Overnight rentals offer a wide variety of luxury options like kitchens, fireplaces, game rooms, and hot tubs. You can choose to relax and enjoy your log cabin, or go sightseeing to all the attractions located nearby in the Smoky Mountains of eastern Tennessee. Cabin rentals are located throughout the area, including Pigeon Forge, Gatlinburg, Wears Valley, and Sevierville, TN.
Tennessee has many things to do across the entire state, from west to east: from Memphis ribs and Elvis blues on the Mississippi River delta, to the country music hills of Nashville, TN, to the rolling foothills of the majestic Smokies and the Great Smoky Mountains National Park, the most visited park in the United States. There are so many Tennessee places to see!
All seasons of the year offer exciting activities and breathtaking mountain views in East Tennessee and Sevier County. Spring wildflowers and downhill mountain coasters give way to summer theme parks, golf, and hiking. Then vivid fall leaf colors change to mountain snow skiing and the area's Winterfest Celebration festival. Outdoor adventures from trails and greenways, to zip lining and whitewater river rafting are all close to a Tennessee cabin for your next vacation.
Browse and locate your best lodging choice in a Smoky mountain cabin. Consider our real estate section for cabins, land, and other properties for sale. For a vacation destination or a more permanent stay, learn more about Tennessee cabins in Gatlinburg, Pigeon Forge, Sevierville and Wears Valley. Come home to the Smoky Mountains: again and again.
Big Lodge Weddings
Pigeon Forge, TN
Volunteer Cabin Rentals
Located in scenic Wears Valley, TN, Volunteer Cabin Rentals is a great choice for anyone seeking accommodations in the area situated between Pigeon Forge and Townsend, our Tennessee cabins are convenient to both of those towns as well as Sevierville and Gatlinburg. These Tennessee rental cabins are packed with amenities to make your stay in the Smokies an experience marked by style and comfort.
Book online or call 800-808-3903.
Heartland Cabin Rentals
Are you wanting to rent a cabin in Gatlinburg, Tennessee? Our rentals are just minutes from downtown Gatlinburg and most of the area attractions. Please take your time to review our Gorgeous and Luxurious Honeymoon Cabins, and our Family Cabins. We offer easy online reservations or you may call the office and speak with one of our vacation specialist.
Toll Free 1-888-264-2001
Gatlinburg Falls Resort
Anyone planning a vacation in Gatlinburg, TN should consider one of the area's newest and stylish cabin communities. Gatlinburg Falls Resort is ideal for any size part, whether it's a couple celebrating a honeymoon or anniversary or groups of friends and families just seeking good times in the Smokies. Book your cabin from Gatlinburg Falls Resort online today!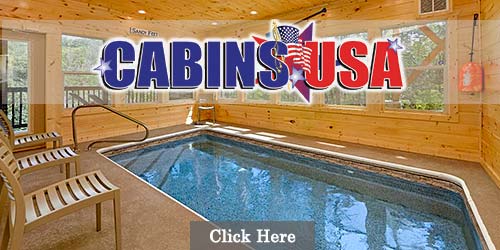 Cabins USA
With more than 250 cabins in our inventory of Tennessee cabins, we have accommodations suited to fit any size party when you're visiting the Smokies. Our cabins range from one to seven bedrooms, meaning we can host couples on a honeymoon or a romantic weekend, or we can handle large family, church or corporate groups.
Moose Hollow Lodge
Moose Hollow Lodge is more than just a rental cabin. It;s a one-stop solution for any group interested in gathering for a special event in the Smoky Mountains of East Tennessee. The chapel/event center is the ultimate scenic location for a wedding, but its technological capability also makes it ideal for a corporate retreat or even a family reunion. Meanwhile, guests can enjoy the convenience of staying in Moose Hollow's on-site accommodations, complete with a nine-bedroom main lodge that can sleep as many as 56 guests. Amenities like a heated indoor pool, 22-seat movie theater, game room with arcade, outdoor hot tubs, indoor whirlpool suites and gas fireplaces ensure that guests are ensconced in comfort and luxury.
Deer Path Cabins and Chalets
Pigeon Forge, TN
Cabins for You
Tired of swimming through a sea of Tennessee rentals? Let our Cabins for YOU Vacation Specialists do the work for YOU! From budget-friendly to luxury, 1-bedroom retreats to 14-bedroom lodges, river views to mountain landscapes, we have the perfect cabin to suit your Tennessee tastes - in Pigeon Forge and Gatlinburg. Play all day in town or the Great Smoky Mountains National Park, then head to your cabin escape for steamy hot tub soaks, movie nights in the home theater, splashes in the private indoor pool, cocoa by the fireplace, and sweet dreams in a king-size bed. Book online or speak to your personal Vacation Specialist at 1.866.374.5977 today!
Little River Realty
Located in the heart of beautiful Wears Valley, Tennessee, Little River Realty and Cabin Rentals gives guests convenient access to Great Smoky Mountains National Park, whether they're going through the Wears Valley entrance or traveling on to the Townsend entrance, which is handy to the popular Cades Cove community. Our luxury rental cabins offer all the comforts and amenities of home and come with some pretty good scenery themselves thanks to their proximity to Cove Mountain and the scenic, pastoral beauty of the valley itself. Our central location also makes it easy to get to Pigeon Forge and Gatlinburg, Tennessee, where fun awaits at world-class attractions, or you can shop and dine to your heart's content. Whatever your vacation plans, you won't find a better selection of overnight rentals and amenities.
Auntie Belham's Cabin Rentals
1024 Charlotte's Court, Pigeon Forge, TN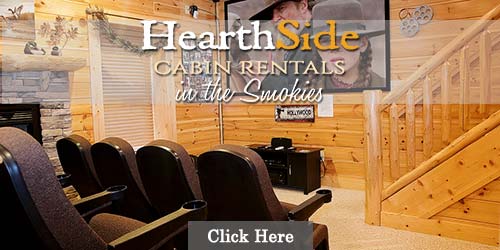 Hearthside Cabin Rentals
Are you looking for the best overnight cabin rental in Gatlinburg, Pigeon Forge or the Smoky Mountains area? Our Gatlinburg and Pigeon Forge cabins have amazing mountain views, game tables, hot tubs and are next door to Dollywood and Pigeon Forge shopping, restaurants and fun attractions! Many of our cabins are even pet-friendly. Whether you want to just relax and rejuvenate your soul, shop until you drop, pursue romantic plans, or entertain/educate your children, there is so much here for you to enjoy -- and it is not expensive, either!
Oak Haven Resort and Spa
Here's a vacation lodging option that not only offers some of the area's best luxury cabins but also features an accommodating selection of on-site amenities and activities. Guests can take advantage of a day spa, swimming pool, basketball court and playground, all located on our wooded mountain property. Standard cabin amenities include free wireless Internet, fully equipped kitchens, outdoor hot tubs, and gas fireplaces and grills, while many rentals offer big-screen TV/DVD combos and game rooms. Call 800-228-4016.
Smoky Mountain Chalet Rentals
PO Box 1695, Gatlinburg TN
Hidden Mountain Resorts
With hundreds of rental cabins at your disposal, Hidden Mountain Resorts has one of the most comprehensive selections of properties available in East Tennessee and the Great Smoky Mountains. Our cabins come in a broad range of sizes, offering everything from one-bedroom love nests to multi-bedroom mountain lodges. Our cabins are offered in two different resort locations, allowing you to enjoy peace, seclusion and privacy.