Hollywood Star Cars Museum
914 Parkway
Gatlinburg, TN 37738
Latitude: 35.710313 Longitude: -83.519006
865-430-2200
www.starcarstn.com


This downtown Gatlinburg attraction is where you'll find more than 40 cars made famous by Hollywood, whether on the big screen, the small screen or from the real lives of superstars.
Among the newest and hottest wheels on display are the 1977 Chevy Camaro "Bumblebee" from Transformers and Dolly Parton's 1997 Cadillac D'Elegance, which had been the country star's personal vehicle for 10 years before going into the museum. Also featured are the DeLorean time machine from Back to the Future, Tom Cruise's race car from Days of Thunder, Cameron Diaz's Indy racecar from Charlie's Angels and the 1967 Shelby Mustang from Gone in 60 Seconds. Other vehicles include the Ghostbusters' Ecto-1, the Munsters' Drag-u-la, the General Lee from The Dukes of Hazzard, the Beverly Hillbillies' Jalopy, Elvis Presley's Lincoln and the motorcycles from Terminator 2 and Mission Impossible 2.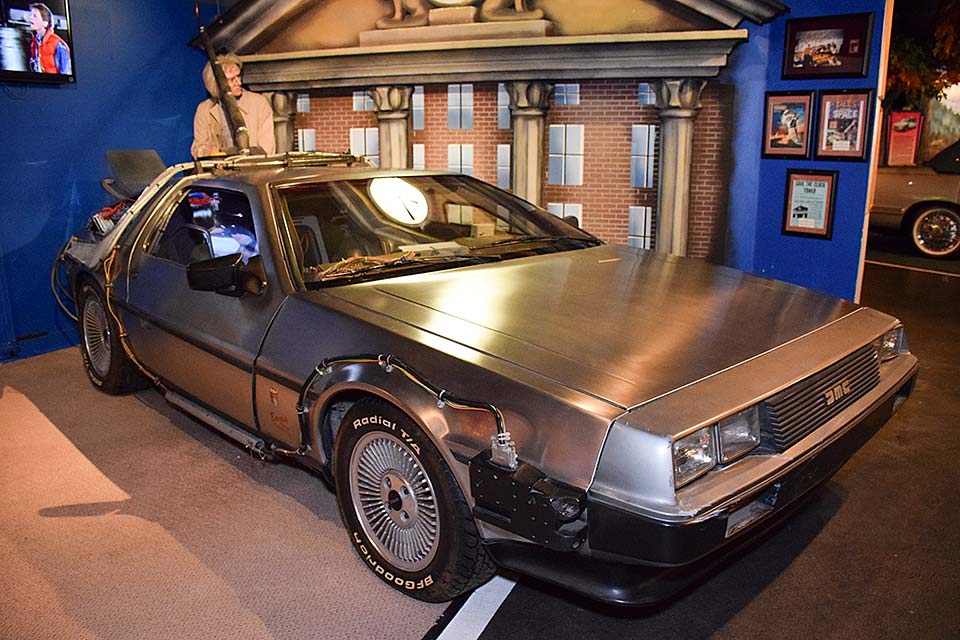 Many of the cars in Hollywood Star Cars Museum's multimillion-dollar collection were created by George Barris, the king of Hollywood customizers. The others have been acquired by either movie studios or private collectors. The tour takes about 45 minutes and is highlighted by video monitors that show the cars in action on the large and small screen. Guests are welcome to bring their own cameras, and the museum also has a cool gift shop with merchandise related to many of the cars on display.