Ober Gatlinburg
1001 Parkway
Gatlinburg, TN 37738
Latitude: 35.708674 Longitude: -83.521218
865-436-5423
obergatlinburg.com


The image of skiers and snowboarders shushing their way down a snow-packed mountainside is likely the first thing to come to mind when you think of this Gatlinburg attraction, but the fact is, it has a lot to offer Smoky Mountain visitors all year long. In summer, you can cool off on the park's water slides or feel the wind in your hair while diving off the bungee tower. Other attractions include a downhill alpine slide, swinging pirate-ship carnival ride, scenic chairlift to the mountaintop, mini golf, bumper cars and more. There's even a newly expanded live-animal habitat featuring real black bears as well as reptiles, otters and birds of prey.
Of course, once winter sets in, fun lovers flock to the ski resort. You can hit any of Ober Gatlinburg's eight groomed slopes, which are ideal for both skiers and snowboarders. The resort also has a brand-new snow-tubing park, featuring 10 lanes that drop 50 feet in elevation. Beginners can learn how to get moving at the ski school, and there are equipment and apparel rentals as well.
Back inside the resort's main building, there's plenty of year-round fun. You can take a spin on the ice skating rink, enjoy a meal at the restaurant, browse the shopping mall or enjoy any number of indoor amusements such as the Velcro wall and Zeke's Shooting Range.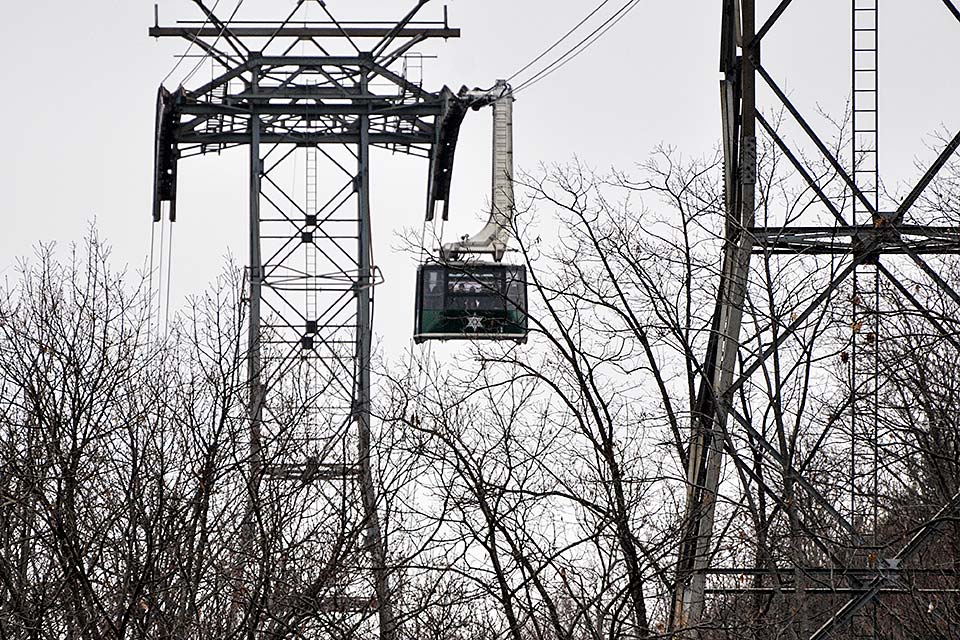 You can drive to Ober Gatlinburg, which sits atop Mt. Harrison, but often, it's easier just to take the aerial tramway, which makes continuous round-trip runs between the mountaintop and downtown Gatlinburg. Downtown Gatlinburg is home to dozens of hotels and motels, shops, restaurants and other attractions.
Mountain Wildlife Encounter
Want to get up close and personal with some of the Smokies most famous residents? At the Wildlife Encounter, black bears are a guaranteed find. One stop allows you to view bears along with many other local animals, including snakes, turtles, squirrels, raccoons, skunks and otters swimming playfully in their natural habitat.
Ice Skating
Any time of year is great for ice skating at Ober Gatlinburg. Take center stage in the midst of the mall while you glide across the rink. Surrounded by stores that are all easily accessible from the ice arena, you can keep an eye on your little skaters while you get some much-needed retail therapy.
Alpine Slide
Looking for more manageable control of direction and speed? The Alpine Slide answers your call. You can go fast if you wish, or slow your sled to a comfortable speed with the built-in braking system. Each track is 1,800 feet to allow a fun-filled treat as you weave along your downhill path. Any season is great for the ride whether you want to experience warm summer breezes or the briskness of the chilly winter air.
Warm Weather Activities
No swimwear is required on Ober's Lightnin' Raft Ride and Shoot-the-Chute because these are "dry-ride" adventures. A drop of 40 feet adds a big thrill to your fun and excitement. Prefer water sports? The Blue Cyclone Rapids provide a thrill a minute through 600 feet of water as you plunge 60 feet. Hold on to your raft as speeds can reach up to 30 mph.
Fun for Kids of All Ages
You never lack for something to do at Ober Gatlinburg with exciting indoor and outdoor activities year round. Whether you are on holiday or just looking for a great getaway for a few hours, there's always something new and interesting in Ober Gatlinburg, one of Smoky Mountains' greatest attractions.