Pigeon Forge is a family-oriented vacation destination with something for everyone, including Pigeon Forge cabins. Pigeon Forge offers abundant shopping, bungee jumping, racing, putt-putt games, water parks, theaters and much, much more! This website is your guide to thousands of overnight rental cabins in the Pigeon Forge area.
Overnight rental cabins feature all the comforts of home, including HVAC, fully equipped kitchens, fireplaces, outdoor grills, and some of the best mountain, valley and woodland views in the country provided by the Great Smoky Mountains. Most of these cabins also have hot tubs, game rooms, and satellite TV.
Visit Pigeon Forge and stay in your very own luxurious log cabin at any of the cabin rental companies listed on this website. Learn more about Tennessee cabins in Sevierville, Gatlinburg, and Wears Valley.
Volunteer Cabin Rentals
With towering mountains surrounding rolling, idyllic meadows, Wears Valley is one of the area's best-kept secrets when it comes to vacation rentals. Now you can get in on the secret when you choose from any of our premier rental cabins, which make the most of their natural settings. Whether your priority is looking up at the mountains from the valley or looking down on the valley from a mountaintop perch or whether you're looking for privacy or convenience, Volunteer Cabin rentals has what you're looking for. All of properties have amenities that please, and regardless of which cabin you choose, you'll still enjoy convenient access to Pigeon Forge, Gatlinburg and Sevierville.
Gatlinburg Falls Resort
At Gatlinburg Falls Resort, the beauty and majesty of rustic log-home construction meets the comforts and amenities of resort living. Our selection of Heritage Log Homes cabins occupy wooded lots and truly embody the spirit of getaway vacation in the Smokies. But once you step inside, the possibilities of modern-day luxury are just beginning. Soak in a hot tub, grill out on a deck, shoot a game of pool or enjoy all the conveniences of a full kitchen. And with rental properties that offer as many as nine bedrooms, we can accommodate any size group, from honeymooning couples to family reunions. Book us online today.
Heartland Cabin Rentals
Gatlinburg cabin rentals by Heartland Rentals 745 Powdermill Rd. Gatlinburg, Tn 37738. Are you wanting to rent a Cabin in Gatlinburg, Tennessee? Heartland Rentals would like to help you plan your vacation. Our rentals are just minutes from downtown Gatlinburg and most of the area attractions. Please take your time to review our Gorgeous and Luxurious Honeymoon Cabins, and our Family Cabins. We offer easy online reservations or you may call the office and speak with one of our vacation specialist.
Toll Free 1-888-264-2001
Aunt Bug's Cabin Rentals
Hundreds of rental properties to choose from is what you will find at Aunt Bug's. Choose large or small to fit your needs with cabins in the Pigeon Forge area.
Big Lodge Weddings
Don't let the prospect of working with multiple vendors dampen your plans for a wedding in the Great Smoky Mountains. When you choose Big Lodge Weddings as your event location, you'll benefit from a total package that allows you to coordinate every aspect of your big day at one convenient location. Situated in the mountains near Pigeon Forge, TN, Big Lodge Weddings works with couples on every detail of the big day, and their on-site facilities include everything from an indoor chapel (or outdoor settings, if you prefer) to a reception hall and even a nine-bedroom lodge on the same property, where as many as 56 family members and friends can enjoy a long slate of luxury amenities.
Acorn Cabin Rentals
A leader in luxury cabins in Pigeon Forge, TN, offering places for romantic retreats or large family gatherings. Cabins are reasonably price but are furnished well. Come to the mountains and enjoy the beauty of nature.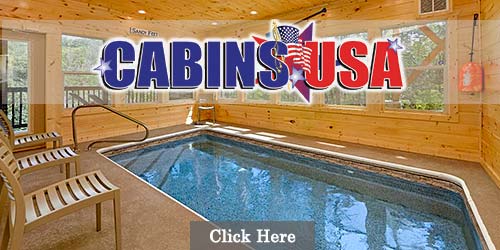 Cabins USA
Visit our Cabins USA Web site for one of the area's largest selections of cabin rentals in Pigeon Forge and Gatlinburg. With an inventory of more than 250 cabins, we offer everything from romantic one-bedroom hideaways to palatial multi-bedroom lodges that are large enough to house an extended family get-together, a church group or a corporate outing. You'll also see that we offer a desirable array of amenities, including hot tubs, fireplaces, full kitchens, Internet access and amazing views of the Great Smoky Mountains. Our wide selection of properties also means that you're bound to find a rental cabin that's ideally located to suit your travel needs. We can offer country seclusion, city convenience and even properties that offer the best of both worlds. That way, you can enjoy both solitude and privacy as well as easy access to area attractions, restaurants, malls and Great Smoky Mountains National Park.
Deer Path Cabins and Chalets
Find a place to stay in Pigeon Forge or the surrounding area. Many properties to choose from that will satisfy your needs. Cozy up to a fireplace or spend the evening challenging family to a fun game night. Your search has ended.
Moose Hollow Lodge
All the amenities you could possibly imagine can be found within the expansive grounds at Moose Hollow Lodge. With 9 bedrooms (comfortably sleeps 56!) and a heated, indoor swimming pool, your group will have plenty of room to spend time together or spread out for a bit of privacy. The on-site chapel and fully equipped corporate meeting space (seating 60 with full A/V capabilities) make weddings and business events convenient and memorable. Click for full details and rates.
Little River Realty
If you have stay with us before, you know about our quality rentals and our service. Now featuring more cabins with great views than ever before. Come to Wears Valley where you are away from it all but not to far away. Call us today to book or book online.
Cabins for You
Ready for an unforgettable cabin stay in Pigeon Forge, TN? Family vacays, getaways with friends, bachelorette trips, corporate retreats, sweet honeymoons...you name it, we have the perfect Pigeon Forge rental for YOU. Splash in the private indoor pool, sip vino on the porch swing with mountain views, play games in the rec loft, soak in the steamy hot tub under the stars, swap ghost stories by the fire pit, and oh-so-much more! Give your personal Vacation Specialist a call (complimentary service) at 1.866.374.5977 or reserve your Pigeon Forge cabin rental online today!
Auntie Belham's Cabin Rentals
If you are coming to the Smoky Moutnains, you will certainly need a place to stay. With large group cabins and cozy 1 bedroom cabins and everything in between, you will certainly find a place to rest after a hard day at playing in the Smokies. Come relax with us!
Stony Brook Lodging
Coming to enjoy the Great Smoky Mountains National Park? You home away from home can be found among our luxury cabins and chalets. Spend a weekend or the week and go hiking, skiing, boating, fishing or enjoy the many attractions and museums in the area.
Elk Springs Resort
Looking for up to 6 bedrooms or a private and romantic place to stay? Browse our cabins to find that perfect spot for your next vacation in the mountains. Close to all the attractions and shows. Come stay a while.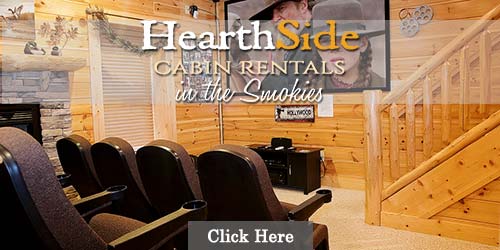 Hearthside Cabin Rentals
Are you looking for the best overnight cabin rental in Gatlinburg, Pigeon Forge or the Smoky Mountains area? Our Gatlinburg and Pigeon Forge cabins have amazing mountain views, game tables, hot tubs and are next door to Dollywood and Pigeon Forge shopping, restaurants and fun attractions! Many of our cabins are even pet-friendly. Whether you want to just relax and rejuvenate your soul, shop until you drop, pursue romantic plans, or entertain/educate your children, there is so much here for you to enjoy -- and it is not expensive, either! give us a call at 1-888-993-7655, or visit our website at www.hearthsidecabinsrentals.com.
Oak Haven Resort and Spa
Whether your vacation goal is to stay in your rental cabin and never leave the property or to hit the town and see all the sights, you can't go wrong with Oak Haven Resort And Spa in Sevierville, TN. For those seeking peace and seclusion, our one- to seven-bedroom luxury cabins rest on wooded mountainside lots. The cabins themselves enjoy features like free Internet, housekeeping, full kitchens, gas fireplaces and grills, outdoor hot tubs, big-screen TVs, DVD players and game rooms. If venturing out into the resort suits your fancy, try our onsite amenities like a day spa, swimming pool, basketball court and playground. Of course, our location means you can get to downtown Sevierville, Pigeon Forge or Gatlinburg in just minutes. Whether you're traveling as a family, church group, business or couple, call us today for the getaway of your dreams. 800-228-4016.
Parkside Cabin Rentals
Parkside Cabin Rentals features Gatlinburg cabins in the Smoky Mountains. We have a variety of log cabins and chalets in locations near both Gatlinburg and the Great Smoky Mountains National Park. If you're planning an exciting family weekend at Dollywood with shopping at outlet malls and hiking some of the wonderful trails in the Great Smoky Mountains National Park, why not consider the convenience of our Gatlinburg cabins to enhance the experience? Perhaps you're looking for the perfect getaway with someone special. What could be more romantic than being tucked away from the hustle and bustle of the rest of the world in one of our Smoky Mountain cabins on a secluded mountain stream?
Smoky Mountain Chalet Rentals
Find an upscale chalet near downtown but not too near. Secluded locations available that are still easily accessible and close to all the fun and excitement the mountains have to offer. Book your stay, today!
Hidden Mountain Resorts
For more than a quarter-century, Hidden Mountain Resorts has been one of the most popular destinations for discriminating travelers in search of top-quality rental cabins. With two different resort locations in the Smokies, we offer hundreds of properties that are tucked away in peaceful corners but are also convenient to Pigeon Forge and Sevierville and just a short drive to Gatlinburg and Great Smoky Mountains National Park. We have cabins of all sizes, geared to welcome everything from honeymooning couples to large-group gatherings. Our cabins are constructed with the industry?s best materials and come both fully equipped and tastefully decorated, each offering its own unique mountain theme. Amenities include free daily housekeeping, onsite maintenance and all the features you desire in a vacation, such as hot tubs, fireplaces, game rooms and more.
View details and photos of our 250+ cabins ranging from one to seven bedrooms with breathtaking views, Jacuzzis, fireplaces, fully equipped kitchens, internet access and much more. Great for planning a romantic getaway with that special someone or a group retreat with friends and family.