You can see mountains for miles, as ridge after ridge of forest bridges the interstate boundary between North Carolina and Tennessee. The Great Smoky Mountains National Park is world renowned for its 520,000 acres of diverse plant and animal life, its preservation of the Southern Appalachian mountain culture, and the ever-changing beauty of its timeless mountains. With more than ten million people visiting annually, this is America's most visited national park.
---
While on your vacation in Pigeon Forge Tennessee, make sure you visit Country Tonite Theatre. This upbeat show has won numerous awards, including "International Country Music Show of the Year." Visitors of all ages will be intrigued by the full-scale multi-million dollar theatre and the superbly talented cast who provides a little of something for everyone.
---
One of the most exciting dinner shows in the country is right in the middle of Pigeon Forge, Tennessee. We all want good food and good entertainment when we are on vacation, and Dolly Parton's Stampede Dinner & Show surely delivers! You'll be whisked gently back in time when you are greeted by beautiful southern belles at the front door.This action-packed, all ages show actually begins 50 minutes before dinner is served, so be sure to come early! You won't want to miss the Carriage Room Opening Act. These talented entertainers will be sure to get your toes tapping. There is no extra cost for this memorable experience, so go ahead and snack on peanuts or popcorn from the concession stand. Don't forget a cold drink in a boot-shaped mug. A boot-shaped mug? A great souvenir cup for the kids!.
---
One of the most historical train rides with some of the best scenic views in the United States is a short 90 minute drive from Gatlinburg, Tennessee. The Great Smoky Mountains Railroad owns and operates the line from Dillsboro to Andrews in North Carolina.
---
As the chilly winter wind sweeps across your face the holidays tickle your senses, calling you to join in all the upcoming fun. Hot chocolate with marshmallows, warm, toasty fires, gatherings with friends and family, and more are just around the corner. Memories of lights and decorations as well as feasts and gift giving fill your thoughts and you become anxious for all a traditional holiday season has to offer. The Smoky Mountains deliver four months of unforgettable, fun-filled sights and events for you and your family to enjoy (starting right now!) in one of its most popular festivals: Winterfest.
---
If you're an animal lover then the Smoky Mountains is the place for you. Sure might expect to find bears, elk and owls that live in the wilderness, but did you know you'll also find prehistoric dinosaurs? And animals from the rainforest. Bet you can't imagine sea creatures in the mountains! It's true. You'll find all of these fascinating creatures and many more when you visit the Smokies.
---
High atop Ski Mountain overlooking Gatlinburg, Tennessee, is Ober Gatlinburg: the winter vacation destination within a day's drive of over 50 percent of the United States population. At Ober Gatlinburg you can find resort-style skiing with friendly certified instructors. All of the ski instructors at this Gatlinburg Attraction are trained regarding modern equipment and techniques. Visitors will feel confident knowing the ski school is a member of both the Professional Ski Instructors of America and the Swiss Ski School organization.
---
Most of us have a favorite Christmas memory. For some, it's decorating the tree with elaborate ornaments, tinsel and a star on top. For some it's the heartwarming smell of evergreen or cinnamon. Others might reflect on hopeful visits with Santa Claus himself or watching elated little ones open gifts on Christmas morning. Everyone is sure to look forward to the comforting tastes and smells of homemade Christmas dinners. The best memory, however, is probably one of spending time with loved ones and sharing family traditions that make memories for years to come. Wouldn't it be nice to enjoy the Christmas season anytime you wanted? With a visit to The Inn at Christmas Place in Pigeon Forge, you can do just that.
---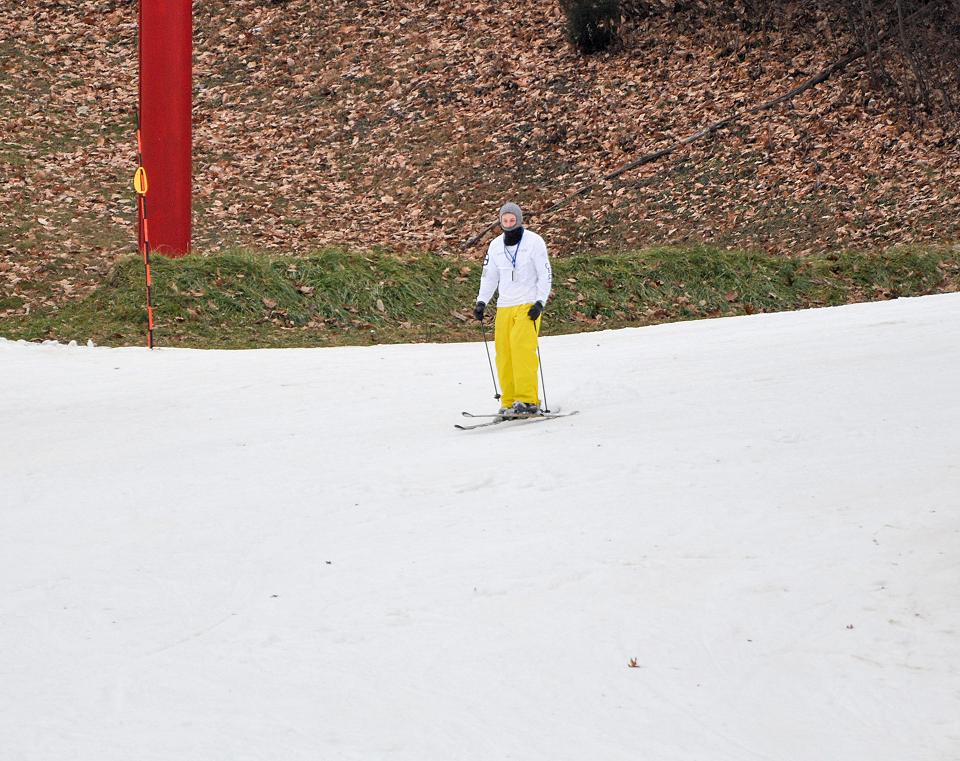 The Smoky Mountains is a great place to visit any time of year, but when Old Man Winter covers it in a blanket of white it looks simply stunning. Not only is it a beautiful place to see, but it also offers tons of wintertime adventure. If you're the outdoorsy type, make plans to go skiing and hiking in the Smokies this winter. It just doesn't get much better than this!
---
Up, Up, and Away! Safer than a hot air balloon, feel as if you are flying when you board the famous Ober Gatlinburg Aerial Tramway. Experience some glorious views of The Great Smoky Mountains as you travel from the base to the top of Ski Mountain: views of birds and clouds, above beautiful trees and resort chalets, and even a scenic view of Gatlinburg, TN nestled in the valley below. There are actually two tramway that operate simultaneously with a maximum capacity of 120 people on each car. The Ober Gatlinburg Aerial Tramway is open year-round, carrying rides to the popular destination Ober Gatlinburg, with activities for every season. The ski offers several slopes from beginner to advanced, and generates snowfall regularly in the absence of natural precipitation.
---