Tips for Exceptional Skiing and Hiking In Smoky Mountains
Posted by Darryl Payne in Outdoor Adventure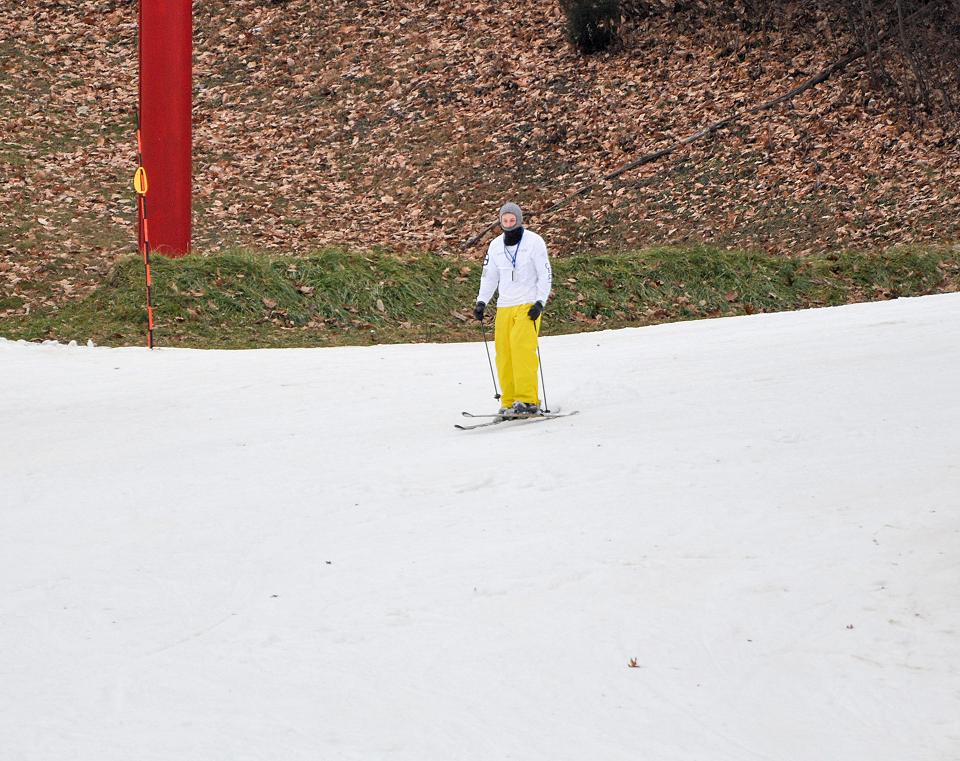 The Smoky Mountains is a great place to visit any time of year, but when Old Man Winter covers it in a blanket of white it looks simply stunning. Not only is it a beautiful place to see, but it also offers tons of wintertime adventure. If you're the outdoorsy type, make plans to go skiing and hiking in the Smokies this winter. It just doesn't get much better than this!
Skiing Ober Gatlinburg
Ober Gatlinburg has eight ski trails with two quad and one double chairlift. These lifts can carry 6,000 people per hour to ensure you spend the majority of your time skiing instead of waiting in line or riding to the peak. If you're a beginner, you're in luck. There are two beginner runs. Cub Way is a 1,800-foot trail with a vertical drop of 13 feet. There is also Ski School where instructors will have you racing down the slopes in no time.
If you're an experienced skier, head up the mountain and try some of the other trails. The four intermediate slopes range from Castle Run at 1,100 feet with a 163-foot drop, to Ober Chute at 4,400 feet and a vertical drop of 556 feet. Feeling extra brave? Try the advanced slopes! The Grizzly delivers a thrilling 3,800-foot run with a drop of 556 feet. And don't forget Mogul Ridge. Its 300 feet of moguls will definitely give you a work out.
Hiking the Smokies
If walking is more your style, there are numerous hiking trails made to accommodate any age or ability. Sugarlands Valley Nature Trail is a paved 3,000-foot loop made specifically for visitors with disabilities. It's also a favorite for families with older members or those with little ones in strollers. Enjoy the beauty of the mountains whether you walk or roll.
For novice hikers, try Laurel Falls Trail. At two and one half miles, this is the most popular waterfall trail in the park. In addition to winding your way through primarily virgin forest, you also get the added benefit of taking in the falls up close and personal. The beauty of your surroundings will make the experience all the more memorable.
If you're looking for something moderate, Hen Wallow Falls Trail is four miles long and makes a great, short day hike. Ready to go for the gold? Ramsay Cascades Trail can put you to the test. This eight-mile trail takes you to the park's highest waterfall. Not only will you enjoy the breathtaking scenery, but you'll most likely see some interesting wildlife as well. White tail deer are especially plentiful.
Tips For Hikers
There are several things to remember when hiking during winter. First, dress in layers. This can prevent hypothermia by allowing you to add a jacket if necessary or shed layers if you get warm while walking. Secondly, drink plenty of water. Check the length of the trail before starting out. The longer your hike, the more water you should pack in order to keep hydrated. Third, make sure you have good hiking boots. Trails can be slippery from snow, ice or rain. You want a shoe that fits well and gives you the traction you need.
The Smoky Mountains have such gorgeous views and natural beauty that being outdoors - even in wintertime - is one of the best ways to take it all in. Plan your wintertime getaway today so you can take advantage of all the Smokies have to offer.
Other blog categories:
Gatlinburg Attractions Gatlinburg, TN Golf Courses Local Events National Park Outdoor Adventure Outdoor Things To Do Pigeon Forge Attractions Pigeon Forge, TN Places to Stay Sevierville Attractions Sevierville, TN Smoky Mountain Cabins Smoky Mountain Shows Smoky Mountains Things To Do