Blog posts for category "Smoky Mountains"
---
One of the most historical train rides with some of the best scenic views in the United States is a short 90 minute drive from Gatlinburg, Tennessee. The Great Smoky Mountains Railroad owns and operates the line from Dillsboro to Andrews in North Carolina.
---
The weather around these parts has been strange this year, for sure. It had been unseasonably warm for fall, and a lot of our visitors were wearing shorts and sandals well into October. As a result, the transformation of our area foliage has been a little behind schedule. Normally, this would be the time of year that the colors would be peaking, but right now, we're just now starting to see those first patches of red, orange and yellow in the lower elevations.
---
Whether you're a first-time visitor staying in a Gatlinburg cabin rental or a long-time fan of the mountains of East Tennessee, you don't have to think hard to come up with a list of reasons to make the trip. In fact, we could probably come up with a hundred or more, but just in case you need just a little more convincing, here are the remaining most popular reasons people cite for heading to the Smokies.
---
It's no secret that the Smoky Mountains are full of gorgeous sights to be seen. If you don't feel like hiking on foot, you can see some of the most beautiful scenes from the comfort of your vehicle! To help guarantee you have the best time while you're here, we've put together a list of 3 of the best scenic drives in the Smoky Mountains that you have to try.
---
The Smoky Mountains' fall colors are one of the greatest natural spectacles in North America. Every September and October, as deciduous trees shed their leaves, the Smokies come alive with vibrant red, yellow, orange, and purple.
---
Fall colors in the Smokies are legendary. With more than 100 species of deciduous trees, the mountains put on quite a show as the green pigments in tree leaves change to a riot of colors. Watch for the brilliant yellows and oranges of alder, hickory, ash, maple, poplar, aspen, birch, black cherry, sycamore, cottonwood and sassafras, while reds, purples, and oranges burst from maple, oak, sweetgum, dogwood, cherry and persimmon trees. It's nature's version of a fireworks finale, and you won't want to miss it.
---
There's nothing more fun than getting a great deal on the things you like to do most. Many vacationers search for all-inclusive deals at Smoky Mountain resorts and find there aren't any. But never fear! Several Smoky Mountain luxury and golf resorts offer package vacation deals. While not all-inclusive, they do feature lodging and activities that can enhance your fun and save you a lot of money.
---
A Beginner's Guide to Smoky Mountains Hiking
---
Why Should Brides Get Married in the Smoky Mountains?
---
Whether you're craving a quick road trip or a full week off, the point of a vacation is to leave stress and aggravation behind. However, many people unintentionally drag these along with them on their trip. What fun is that? In order to ensure a truly relaxing Smoky Mountain vacation, there are four primary steps you'll want to take.
---
For many people, autumn is a favorite time of year. The air is crisp and pure, and even though most of the leaves have fallen for the season, there are still plenty of reasons to head outdoors for some fun and physical activity. Here are a few suggestions to consider when making travel plans to the Smokies this season.
---
You should consider it a crime if you visit the Great Smoky Mountains this spring or summer and don't actually go into the Great Smoky Mountains. You'd be surprised how many folks see the sights in Gatlinburg, Pigeon Forge or Sevierville but don't go anywhere near Great Smoky Mountains National Park. Don't let yourself and your family become one of "those people."
---
Fortunately, Great Smoky Mountains National Park is open all year, but for those who plan to visit in winter, you might need to keep a few things in mind, whether you're planning to hit the hiking trails, camp or just do some general sightseeing.
---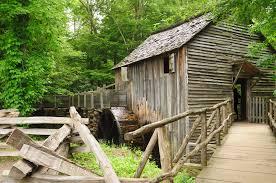 If you've ever been to Great Smoky Mountains National Park before, chances are you've visited, or at least heard of, Cades Cove, a preserved 19th century community that thrived in the mountains prior to the formation of the national park. Today, an 11-mile loop road takes visitors through this idyllic, storybook landscape, which is filled with mountain views, serene valleys, hiking trails and historic structures. Indeed, there's something for everyone.
---
It's one of the most visited sites in the nation's most visited national park. Cades Cove embodies all the best that Great Smoky Mountains National Park has to offer for beauty and historical value. A journey down the 11-mile, one-way road that loops its way around the cove should be added to the top of your list of things to do when visiting the Smokies.
---
The cheerful sound of the birds singing in the trees. The peacefulness of a flowing stream. The breathtaking sights of the mountains and the wildlife that makes their home there. Do you find enjoyment in the sights and sounds of nature? If so, camping in the Great Smoky Mountain National Park is something you have to try. With over 1,000 developed campsites as well as numerous primitive sites along the mountains trails, you're bound to find one that pleases you. Just take a look at what they have to offer.
---
Plan to visit Wears Valley and discover one of the most scenic drives and breathtaking views of the Great Smoky Mountains. Located just off traffic light #3 in Pigeon Forge, it is also called route 321, and connects travelers between Pigeon Forge and Townsend, Tennessee. The beautiful valley was named after Colonel Samuel Wear, who moved to the area in the late 1700's. See all the scenery by accessing the Foothills Parkway or entering the Great Smoky Mountains National Park at Metcalf Bottoms. You will also want to book a stay in one of the many beautiful mountain rental cabins secluded in the valley. For some of the best cabins, checkout Volunteer Cabin Rentals or Hidden Mountain Resorts. Both have many cabins with lots of amenities for an enjoyable stay.
---
There's nothing more fun when the weather heats up than to spend the day playing in the water. From toddlers to seniors, everyone enjoys cooling off and splashing around, and the Smoky Mountains have plenty of opportunities. There are water parks to visit as well as rivers to tube. If you're the more adventurous type, canoes, kayaks and rafts can whoosh you through rapids of many different levels. Just look at all that awaits you!
---
Part of the fun of traveling is experiencing local cuisine. It's amazing to discover how dishes have an entirely different flavor from region to region. Your curious side won't be disappointed when you visit some of the creative restaurants found in the Smoky Mountains.
---
As the chilly winter wind sweeps across your face the holidays tickle your senses, calling you to join in all the upcoming fun. Hot chocolate with marshmallows, warm, toasty fires, gatherings with friends and family, and more are just around the corner. Memories of lights and decorations as well as feasts and gift giving fill your thoughts and you become anxious for all a traditional holiday season has to offer. The Smoky Mountains deliver four months of unforgettable, fun-filled sights and events for you and your family to enjoy (starting right now!) in one of its most popular festivals: Winterfest.
---
If you're an animal lover then the Smoky Mountains is the place for you. Sure might expect to find bears, elk and owls that live in the wilderness, but did you know you'll also find prehistoric dinosaurs? And animals from the rainforest. Bet you can't imagine sea creatures in the mountains! It's true. You'll find all of these fascinating creatures and many more when you visit the Smokies.
---