Best Rainy Day Activities in the Smoky Mountains
Posted by Darryl Payne in Things To Do
Smoky Mountain vacations are best known for fresh air, stunning scenery and exciting outdoor activities. You may believe that bad weather would lead to bored children (and adults!) spending hours trapped in a hotel room with nothing to do. You would be wrong.
There's a long list of fun rainy day activities in the Smoky Mountains. In fact, you'll enjoy them so much that you might just decide to participate even if the weather is good.
Museums In The Smoky Mountains
While the typical museum brings about images of stuffy, quiet halls filled with ancient artifacts or sculptures, the museums in the Smokies are all about fun!
Titanic Museum
– History and fun combine at the Titanic Museum in Pigeon Forge. The replica ship gives you and the kids a firsthand look at what happened that fateful night in 1912 when the "unsinkable" ship rammed an iceberg and sank to the bottom of the ocean. Walk the actual-size grand staircase that was the highlight of the ship, feel what the 28° water felt like, steer the ship and much more!
Floyd Garrett's Muscle Car Museum
– Ninety cars worth over $8 million from the 1950s, '60s and '70s, when muscle cars were in their golden age. Muscle car expert Floyd Garrett shares his vast collection of hotrods and sports cars with you, including rare Judges, 'Cudas, Camaros and many others.
Wild Bear Falls Indoor Waterpark
– Don't want to tube or swim in the river during a rain storm? Then swim and tube indoors where it's perfectly safe! With over 60,000 gallons of water, you and the kids will have a thrill a minute on the water slides, spray toys, lazy river and more.
Flyaway Indoor Skydiving
– Thrill seekers won't be grounded when the rain comes. Get the same exhilaration from indoor skydiving as you would from the real thing. America's first indoor skydiving arena is perfect for kids and adults to spread their wings and take flight. With lots of packages to choose from, you can soar on the wind and walk away with a cool DVD of your experience.
MagiQuest
– Embark on quests, gain powers, reveal secrets and discover treasures in a magical world all your own. Your wand is the key to your adventures and it tracks everything you do while visiting MagiQuest. Make your way through Pirate Golf, an 18-hole miniature golf course, where you'll overcome Caribbean sailors. Odyssey Mirror Maze will leave you dazzled as you work to find your way through a labyrinth of reflective walls, and Laser Vault has you twisting and turning as you use your skill to wiggle through the laser beams while beating the clock.
Lazerport Fun Center
– Arcades, laser tag and black light mini-golf combine to give you an entire day's worth of fun under one roof. With the largest laser tag arena (over 7,000 square feet), adults and kids alike can battle each other while you test your skills in a safe environment. From classic favorites to video action games, you'll spend hours in Laser Port's arcade. Each game gives you the ability to collect tickets that you can later trade for prizes, including cool things such as stuffed animals or iPods. Then, for a unique experience, give black light mini-golf a try. This glow-in-the-dark version puts a whole new twist on your putting game. It's truly a unique game not found anywhere else.
– What's a Golden-Headed Lion Tamarin? How about an African Serval? While tigers and panda bears are interesting, there's a whole world of animals out there that most people haven't seen. When you're looking for critters that are out of the ordinary, check out Rainforest Discovery Zoo. Themed by a famous zoological contractor who has worked with Disney World, you'll find over 600 animals and 130 species to admire.
Wonder Works
– Wacky, weird and a little bit wily, Wonder Works is an upside-down building where you can explore natural disasters, space, physical challenges and more. Ever been a human lightning rod or lived through an earthquake? Ever stood outside in 70 mph winds during a hurricane? From creating a 3-D model of your entire body to controlling objects with your mind, you'll spend hours discovering, learning and having your mind blown by the cool experiments at Wonder Works.
At some point during your rainy day, you'll need some lunch and dinner. The Smokies are filled with a wide variety of restaurants in every price range, from quick bites to elegant sit-down meals.
When you visit the Smoky Mountains of Tennessee, a little rain will never put a damper on your vacation. In fact, you'll have so much fun you might just wish it would rain every day!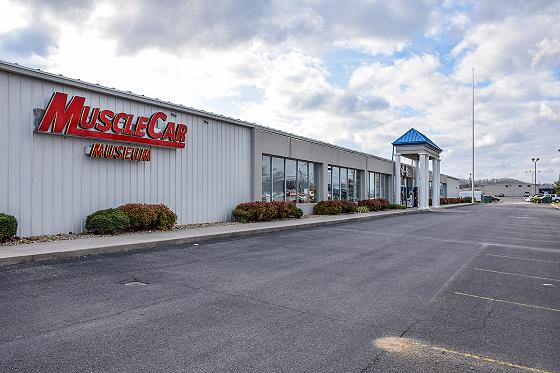 Other blog categories:
Gatlinburg Attractions Gatlinburg, TN Golf Courses Local Events National Park Outdoor Adventure Outdoor Things To Do Pigeon Forge Attractions Pigeon Forge, TN Places to Stay Sevierville Attractions Sevierville, TN Smoky Mountain Cabins Smoky Mountain Shows Smoky Mountains Things To Do