Ten Awesome Things You Can Do Without Leaving Sevierville, TN
Posted by Darryl Payne in Sevierville, TN
For most vacationers traveling to the Great Smoky Mountains of Tennessee, the primary destinations include Pigeon Forge and Gatlinburg. These are the towns that have traditionally been the most synonymous with tourism in the area. However, there's another town in Sevier County that's worth your attention: Sevierville. For years, many have simply regarded it as the doorstep to Pigeon Forge and Gatlinburg and the national park, just the little town you pass through on your way to the good stuff.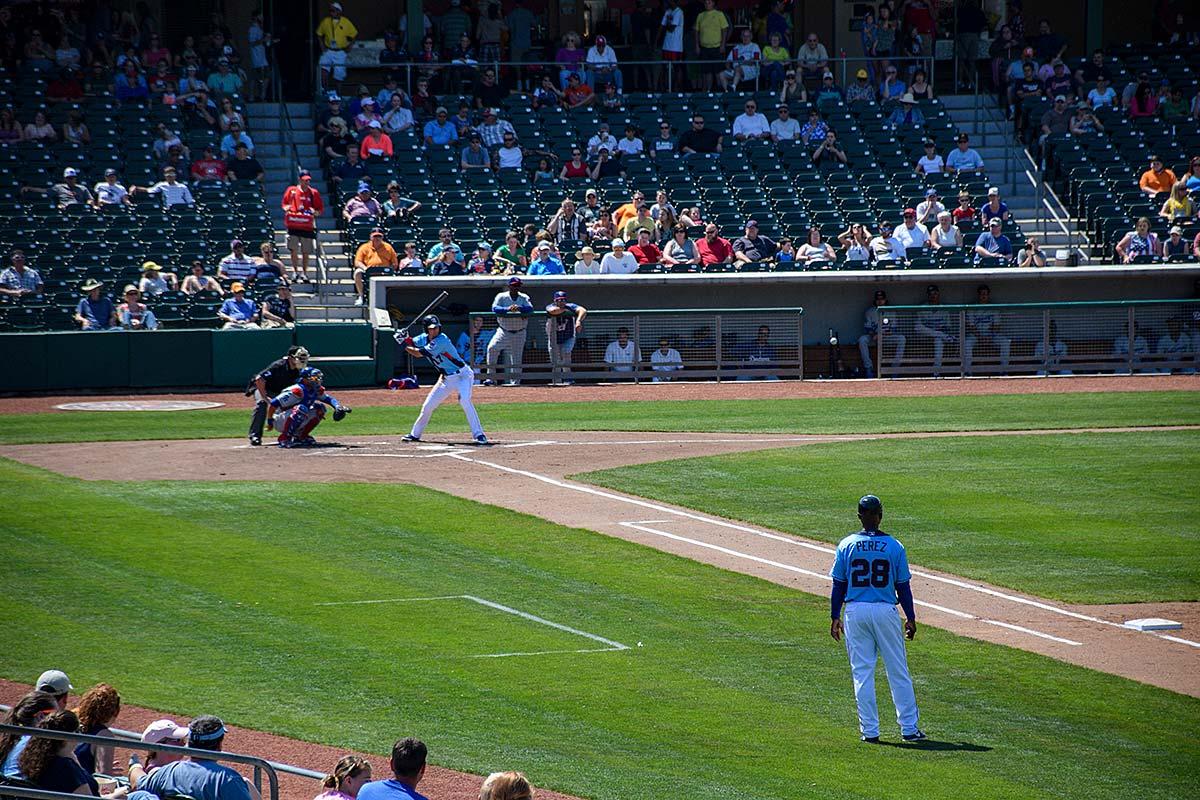 You may be surprised to learn that Sevierville has plenty of good stuff too and has earned the privilege of being a travel destination in its own right. Read on to discover all the things Sevierville has to offer, and in the process, you may realize you could practically spend a whole Smoky Mountain vacation there.
Tennessee Smokies
If you're visiting Sevierville from mid-March through early September, you can head out to Smokies Park at Exit 407 off Interstate 40 and catch a minor league ballgame. The Smokies play in the AA Southern League and play some 60 home games a year. Whether you're a local or visitor, it's a fun place to kick back, have some snacks and enjoy a nine-inning vacation with the boys of summer.
Smoky Mountain Deer Farm & Exotic Petting Zoo
Petting zoos are just for kids, right? Wrong, emu breath! Located just a few miles from downtown Sevierville, this nature-themed attraction fascinates guests of all ages year 'round. Located on 143 scenic rolling acres in the foothills, this place lets you get hands-on with all sorts of wild critters, including goats, deer, camels, elk, reindeer, emu, zebra, exotic cattle, zonkeys and much more. You can even walk among tame, fallow deer. Many of the animals you're allowed to feed by hand. They also have gentle pony rides for the littles and riding stables where Mom, Dad and the bigger kids can saddle up and hit the trail.
Forbidden Caverns
While you're on that end of town, you might as well drive just a bit further and explore the underground wonder of Forbidden Caverns. Originally used by Eastern Woodland as a source of flint for tools and weapons and later utilized as a hiding place by moonshiners in the early 1900s, these natural caverns were turned into a tourist attraction in the 1960s. The cave descends several hundred feet below the surface, where an underground river, grottos and natural chimneys await curious visitors. The stream comes from a lake located underneath English Mountain, and the temperature inside the caverns stays at a constant 58 degrees all year long.
Tanger Outlet Center
The Smokies area is known for its outlet malls, but one of the best and most popular ones can be found in Sevierville. Shoppers will find great savings on merchandise from their favorite designers and name brands, direct from the manufacturers. Look for brands like Old Navy, Tommy Hilfiger, Nike, Michael Kors, Under Armour, Polo by Ralph Lauren, Coach, Gap, Reebok and many more. In addition to clothing, the Tanger shops offer a wide variety of merchandise, from books and makeup to footwear and tools. You'll also find food specialty shops and full-service eateries on the property for when you're ready to take a break from shopping and grab a bite.
Rainforest Adventures
Located at the Governor's Crossing development in Sevierville, this family-friendly attraction will take guests of all ages for a little self-guided walk on the wild side. It's literally a jungle in there, with more than 600 live animals representing more than 130 different species from all over the world. Their collection showcases fascinating specimens of reptiles, mammals, birds, bugs and amphibians. From time to time, zoo workers take their residents out of their exhibits for a little one-on-one time with guests.
Floyd Garrett's Muscle Car Museum
If you like cool cars, this is the coolest place in Sevierville. The museum showcases a private collection of custom autos, most of which are commonly known as "muscle cars." We're talking a rare Chevy Yenko '69 Camaro and a '69 Pontiac GTO, just to mention a couple. In all, the $8 million collection features more than 90 cars, and many of them have the hoods up for your inspection.
The Dolly Parton Statue
This one won't take up much of your time, but it's a great selfie opp if you're passing through downtown Sevierville. Look for the bronze statue of Dolly Parton sitting on a rock and playing guitar in front of the Sevier County Courthouse. It's one of the city's most popular places for pulling over and running over to pose for pics. And while you're there, take a few minutes to check out the courthouse itself. It's a unique old structure with lots of history.
NASCAR SpeedPark
If go-carts are your thing, this place is a must-drive attraction. This popular family stop features eight go-cart tracks of varying sizes and skill levels. Also look for amusement-style rides, miniature golf, a rock-climbing wall, bumper boats, arcade and more.
Soaky Mountain Water Park
Nope. You don't have to necessarily visit Dollywood to get a great water park experience any more. Sevierville has one too, and it's located near the Wilderness at the Smokies resort on Tenn. Hwy. 66, between I-40 and downtown Sevierville. The park has a wide variety of slides and water-play features, including a water coaster, steep water-slide plummets, twisty slides, a surfing simulator, lazy river, wave pool, kids' play areas and much more.
Tennessee Museum of Aviation
Located at the local airport in Sevierville, this cool place is a tribute to the men, women and technology of Tennessee that have contributed to the hobby and profession of aviation. It brings history to life with an indoor gallery of artifacts, models and memorabilia, and you can also tour the 35,000-square-foot hangar, where dozens of vintage warbirds are on display-everything from trainers, fighters and helicopters to jets and amphibious aircraft.
Other blog categories:
Gatlinburg Attractions Gatlinburg, TN Golf Courses Local Events National Park Outdoor Adventure Outdoor Things To Do Pigeon Forge Attractions Pigeon Forge, TN Places to Stay Sevierville Attractions Sevierville, TN Smoky Mountain Cabins Smoky Mountain Shows Smoky Mountains Things To Do